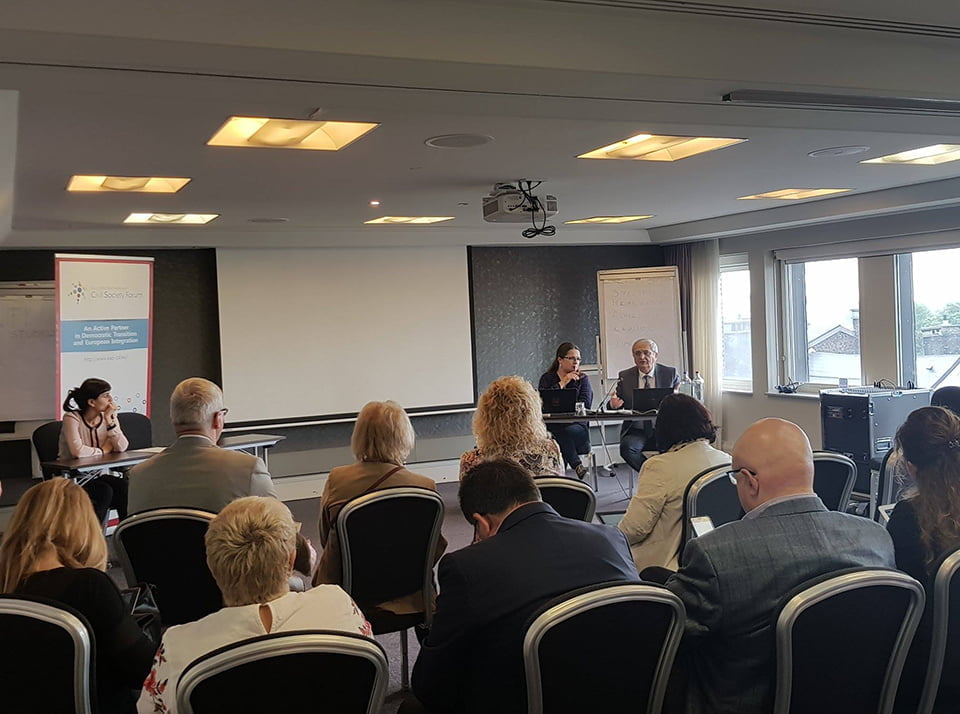 EaP CSF Working Groups 2 & 5 Meets in Brussels
GIP policy analyst, Mariam Grigalashvili, participated in the Eastern Partnership Civil Society Forum (EaP CSF) Working Groups 2 and 5 meetings held in Brussels on May 15-16, 2018.
Meetings of these working groups, consisting of 6 sub-groups (youth unemployment, activities of SEMs, AA implementation monitoring, business climate and etc.), mainly focused on discussing economic issues and the implementation processes of the association agreement. 
During these meetings, it was announced to develop a group of experts within the Eastern Partnership Civil Society Platform, aiming to help EaP CSP gain more contacts and partners in the EU and EaP countries, through various projects.