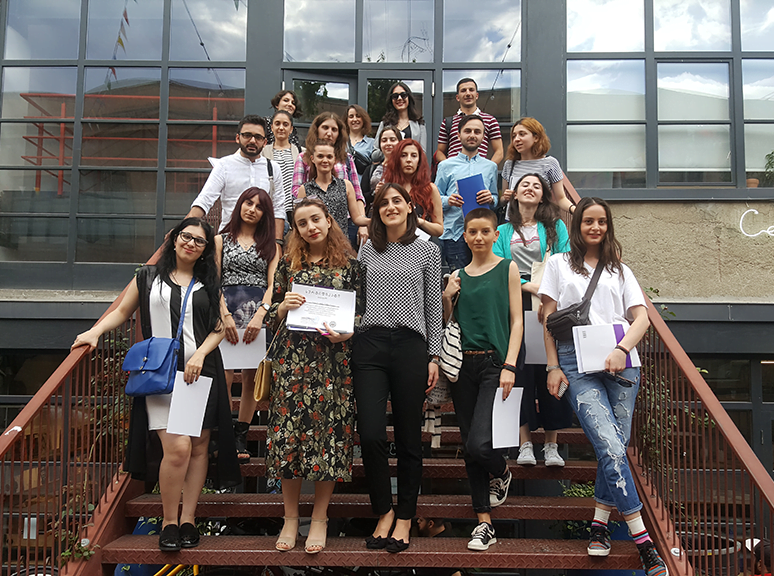 GIP hold training for young journalists and journalism students
On 7 May 2018, the Georgian Institute of Politics hold training in Tbilisi for young journalists and journalism students on Georgia's Euro-Atlantic integration issues. Training topics included: NATO & EU – Past, Present, and Future; Current state of Georgia's integrations in NATO, challenges and prospects.
The training is part of the GIP's project –  "Empowering Regional Journalists for Fact-Based Reporting on Euro-Atlantic Integration". The Project, financially supported by the US Embassy in Georgia, aims to empower journalists in Georgia's regions and minority-populated areas, through training, re-granting and study trip, to positively shape opinion on Euro-Atlantic integration processes through fact-based, accessible reporting. 
---