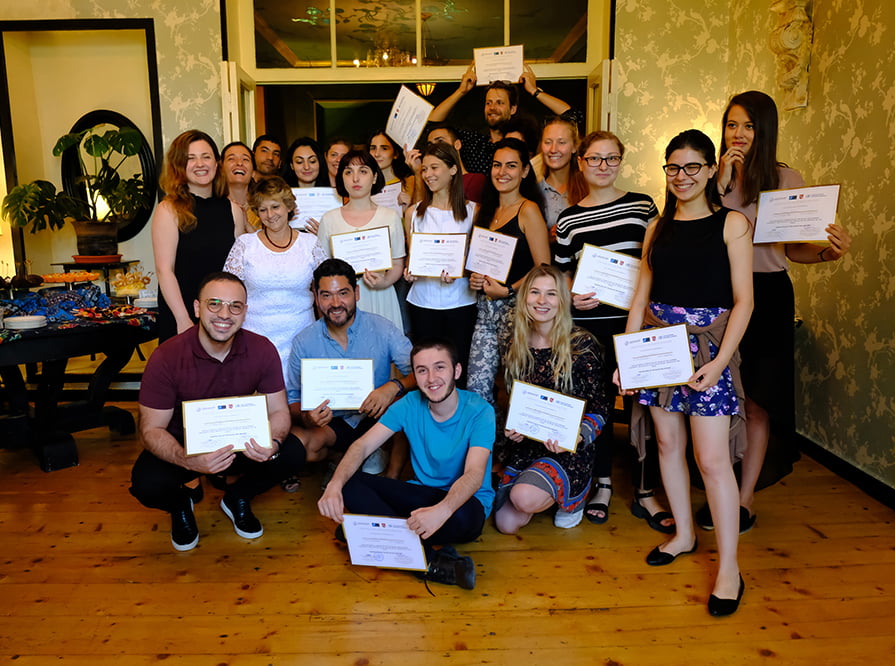 GIP hosted the Black Sea Summer University 2018
On 19-25 July, 2018 the Black Sea Summer University – "Geopolitics of The Black Sea Region" – gathered Georgian and international students for an academic exchange in Tbilisi at Tbilisi State University. 
The Black Sea Summer University offered a high-profile study course for students of graduate programs in political science, international relations and other relevant fields. The course included lectures, discussions, a study visit to the Information Center on NATO and EU, and a cultural program for Georgian and international students.
The Georgian Institute of Politics, in cooperation with the Centre International de Formation Européenne (CIFE), has hosted Black Sea Summer University since 2015.
The programme provides an opportunity for students to attend lectures conducted by renowned experts on the EU and the Black Sea region from a number of universities. The  Summer University aims to broaden  people-to-people  dialogue  on  relevant  policy  issues in the Black Sea region and  its  effects  on Georgia. This year's program focused on interactions of different actors in the region: the implications of EU and NATO integration, European Neighbourhood Policy and EaP, the dynamics of conflicts and security issues, the interests of big regional players, such as Turkey and Russia, as well as increasing presence of China.
Summer  school aims  to expand  the hands-on  experience  on  different  perceptions  of  Georgia-EU  relations  by  bringing  together  young people  from  different  cultural  backgrounds. Apart from the academic exchange, students had an opportunity to learn more about Georgia and take part in the cultural program outside of classes.
The programme was organized by the Centre International de Formation Européenne (CIFE) in partnership with the Georgian Institute of Politics (GIP), with support of the Embassy of the Republic of Lithuania to Georgia, co-funded by the North Atlantic Treaty Organization (NATO).
---