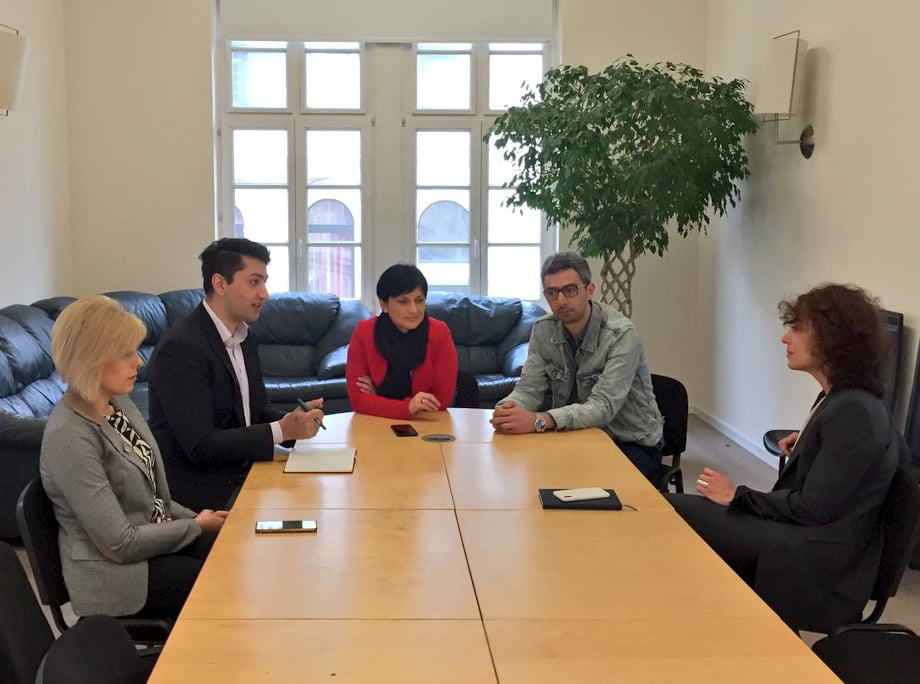 GIP Organized a Study Trip to Brussels for Georgian Regional Journalists
On 15-16 May 2018, The Georgian Institute of Politics, in the framework of the project – "Empowering Regional Journalists for Fact-Based Reporting on Euro-Atlantic Integration" – organized a study visit to Brussels, Kingdom of Belgium, for regional journalists in Georgia.
Participants of the study trip are representatives of regional media agencies: Jaba Ananidze (Batumelebi), Nato Gogelia (Gurianews), and Ekaterina Nozadze (Borjomi TV), who took part in the trainings and competition (organized by GIP) for regional journalists and won by producing and publishing the best analysis of NATO and EU-related issues. 
During the two days of the visit, the participants had up to ten meetings including at Georgian Embassy to the Kingdom of Belgium, European Commission, Press Club Brussels, Georgina Mission to NATO, EU East Stratcom, European Parliament, and Open Society Foundation European Policy Institute. Participants discussed a wide range of issues during the meetings, such as: Political landscape in Brussels and decision-making structures in the EU; Challenges that journalists face in the EU; Current state of Georgia's integrations in NATO, challenges and prospects; EU's counterpropaganda activities and debunking fake news, role of journalists and especially investigative journalism in countering propaganda and fake news; How the European Parliament works, its composition, future elections and expectations, current top issues in the political agenda of the EU; Policy advocacy in the EU, possibilities for civil society to exert their influence over the government through involving advocacy institutions in Brussels that can provide input for decision-makers in the EU institutions.
The Project, financially supported by the US Embassy in Georgia, aims to empower journalists in Georgia's regions and minority-populated areas, through training, re-granting and study trip, to positively shape opinion on Euro-Atlantic integration processes through fact-based, accessible reporting.