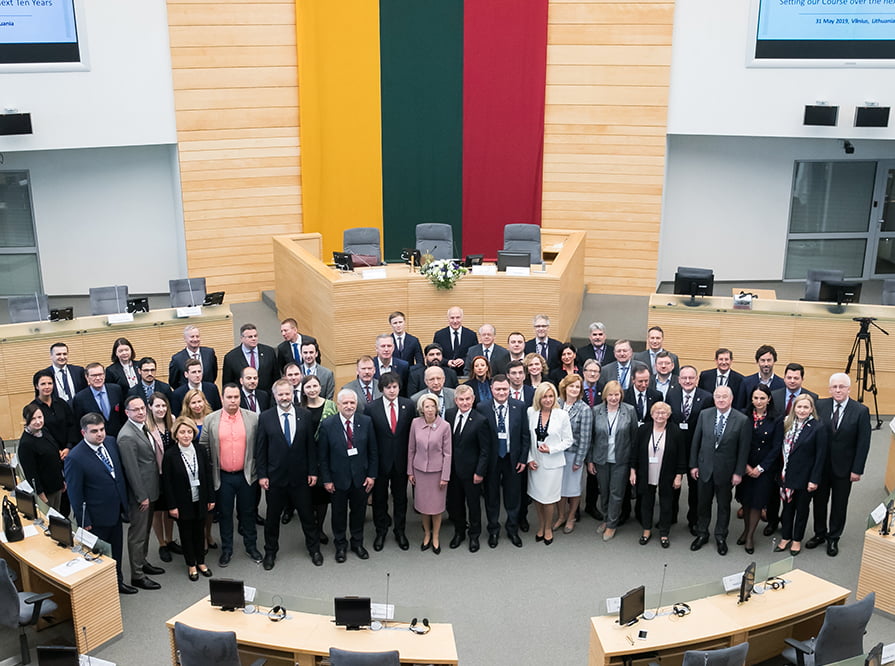 GIP participates in the Eastern Partnership Conference of the Baltic Assembly in Vilnius
On May 30 – 31 GIP deputy director Renata Skardziute-Kereselidze took part in the Eastern Partnership Conference of the Baltic Assembly "Can We Deliver? Setting our Course over the next Ten Years", held in Vilnius, Lithuania. The event gathered Members of Parliament from the Baltic, GUAM+Armenia, Visegrad and Benelux countries, as well as invited experts from Georgia, Moldova and Ukraine.
Renata Skardziute-Kereselidze delivered the keynote speech in session entitled "Putting Words into Action: Mobilising International Support Over the Next Decade".
The Baltic Assembly regards the Eastern Partnership countries as indivisible part of the European family, bound together by shared history, common values and interests, and shared future. Therefore, in 2007, prior to the approval of the Eastern Partnership, the Baltic Assembly started developing cooperation networks with a regional parliamentary organisation – the GUAM Parliamentary Assembly. Sharing the experience of the Baltic States in regard to European integration, promotion of democratic values in the region, and implementation of the Eastern Partnership priorities are among the main priorities of the parliamentary cooperation between the Baltic Assembly and the GUAM Parliamentary Assembly. Parliamentarians from the Nordic Council, Benelux Parliament and Visegrad countries have joined cooperation initiatives with the members of the GUAM Parliamentary Assembly – Georgia, Ukraine, Azerbaijan and Moldova. The Baltic Assembly has a vital interest in building a strong partnership between the EU and the Eastern Partnership countries.
During the last 4 years on biannual basis the Baltic Assembly organises conferences to assess parliamentary contribution within the framework of the Eastern Partnership. The Assembly has repeatedly expressed strong support for the Eastern Partnership as a strategic dimension of the European Neighbourhood Policy and key element for stability and economic progress in the Eastern neighbourhood.
This Conference presented an opportunity for policy makers and think tank representatives to share their opinions on building a European perspective for EU Eastern Partnership countries in the following decade, mobilising international support and providing assistance for best-performing Eastern Partnership countries.