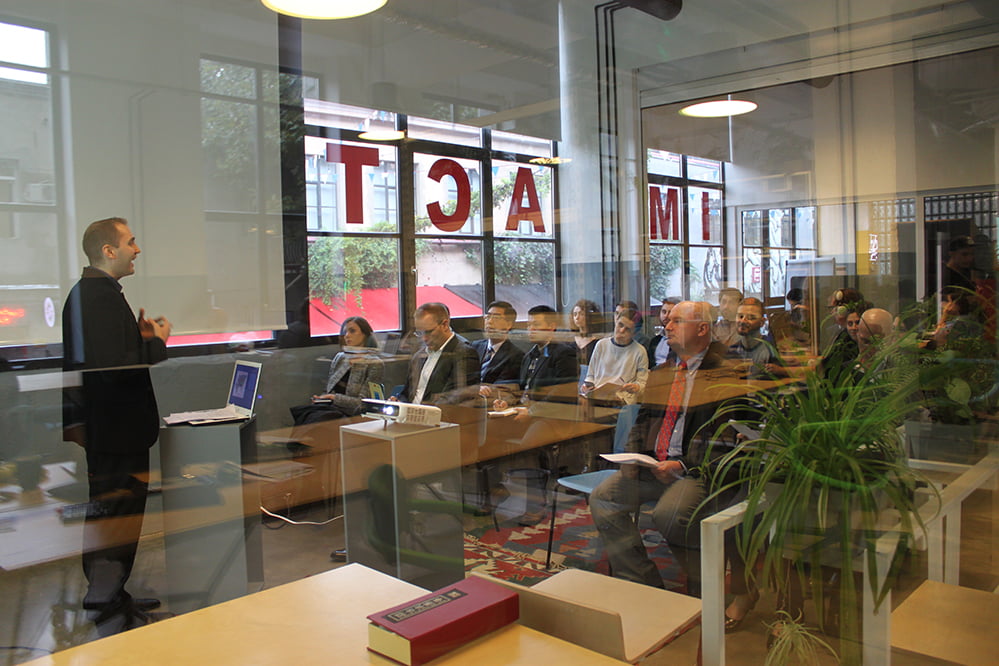 GIP presents its new policy paper "Georgia-China Relations: The Geopolitics of the Belt And Road"
On October 2, 2017, the Georgian Institute of Politics (GIP) presented the policy paper "Georgia-China Relations: The Geopolitics of the Belt And Road" by GIP Policy Analyst Joseph Larsen. The presentation took place at Impact Hub in Tbilisi.
The paper provides an overview of the current state of China-Georgia bilateral relations, analyzing Georgia's specific role within the Belt and Road Initiative. As Larsen made clear during the presentation, Georgia won't be a main actor on the Belt and Road.
However, due to its stable regulatory environment, improving infrastructure connections with Ukraine and Turkey, and status as the only country in the region that has a DCFTA with the EU, Georgia can still play an important part.
The paper assesses the geopolitical implications of the Belt and Road, including the possibility that engagement with China can help improve Georgia's security:
"If Russia attempted to escalate in Georgia, China could potentially play the role of disciplinarian, using its financial power to keep Russia in line. That could mean threatening to cut off investment to Russia or to other members of the Eurasian Economic Union. It could also mean restricting trade. This is a hypothetical scenario but it's worth considering."
Larsen also underlined that while China is not an alternative to NATO and the EU, it has the potential to complement Georgia's existing foreign policy.
The presentation was attended by Ambassador Ji Yanchi of the People's Republic of China, Dr. Marine Jibladze of the Confucius Institute at the Free University of Tbilisi, representatives from the Embassy of the United States, civil society representatives, media, and others interested in Georgia-China relations.
---
Press about the presentation:
---