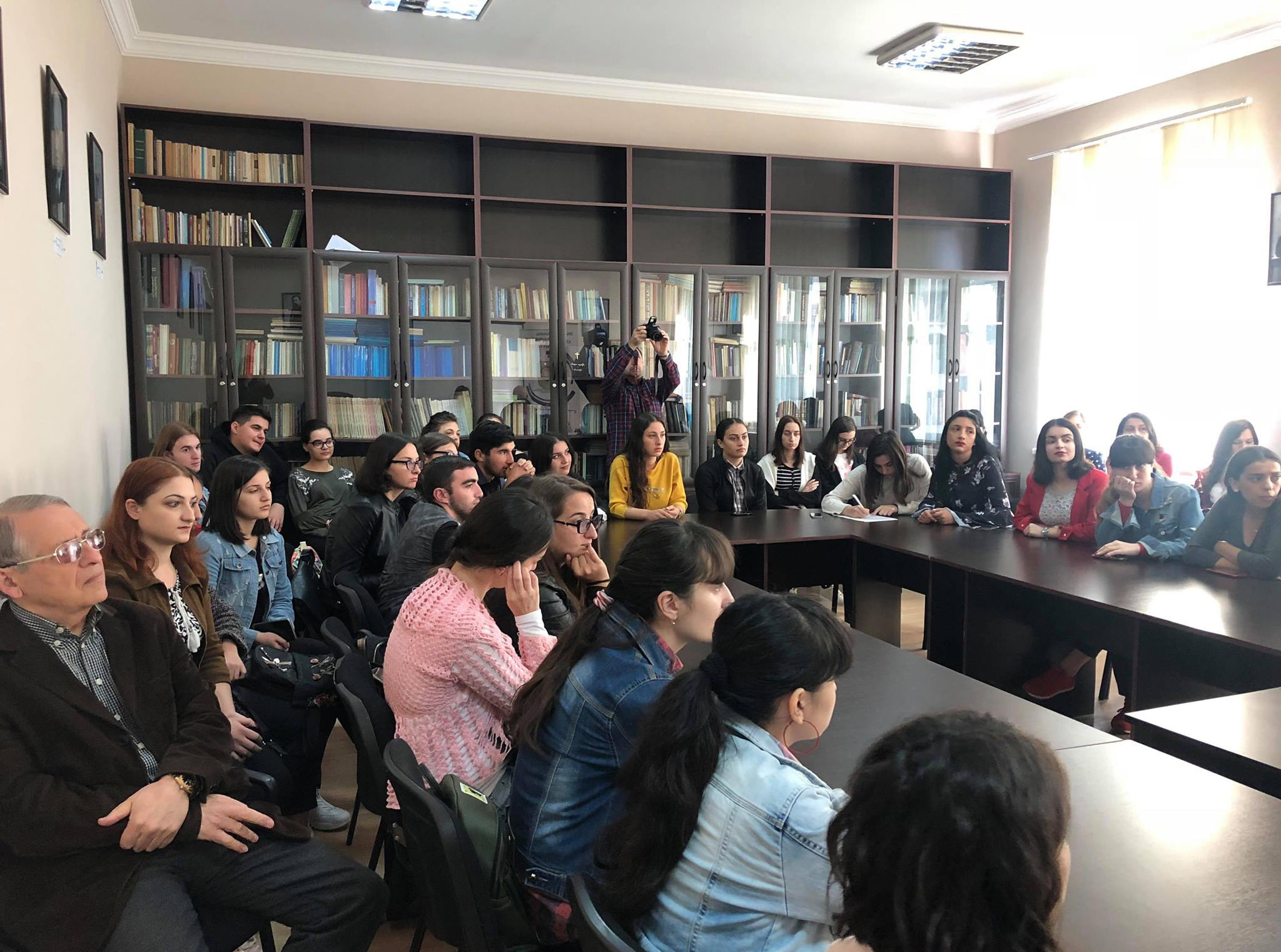 GIP regional meetings to promote an informed engagement by youth in Europeanization in Georgia
Georgian Institute of Politics (GIP)  in the framework of the project – "Promoting an informed engagement by civil society and youth in Europeanization in Georgia" – together with the Ambassadors of EU member countries, visited Universities of Gori, Kutaisi and Telavi. These meetings aimed at raising awareness among youth as agents of positive change in Georgia's European integration processes – fostering deeper learning about European integration and its links to the country's democratization, active citizenship, and development. 80 students attended and participated in the discussions of regional meetings.
On 12 October meeting was held in Gori State Teaching University. Director of Georgian Institute of Politics, Kornely Kakachia and Ambassador of the Republic of Lithuania to Georgia, Giedrius Puodžiūnas, discussed main achievements and challenges for Georgia on its way to Euro integration. Ambassador talked about Lithuania's experience and underlined the importance of combat with modern challenges – propaganda and fake news.
For the 2nd meeting of the project, on 9 November, GIP team together with Ambassador of the Republic of Austria to Georgia, H.E. Arad Benkö, visited Akaki Tsereteli State University in Kutaisi. During the discussion, students were mostly interested in how processes within the EU can affect Georgia's Euro integration. In his speech, the Ambassador addressed the EU's democratic values and it's importance for Georgia.
On 16 November, GIP's regional meeting took place in Iakob Gogebashvili Telavi State University with H.E. Ulrik Tideström – Ambassador of Sweden to Georgia – as a guest speaker. The main topic of the discussion was study and scholarship possibilities for Georgian students in Sweden.
The project, financially supported by the Embassy of the Republic of Lithuania to Georgia, included different activates, such as: summer school, series of blogs and round table discussions on "Georgia in European Discourses: Trends and Challenges". 
---