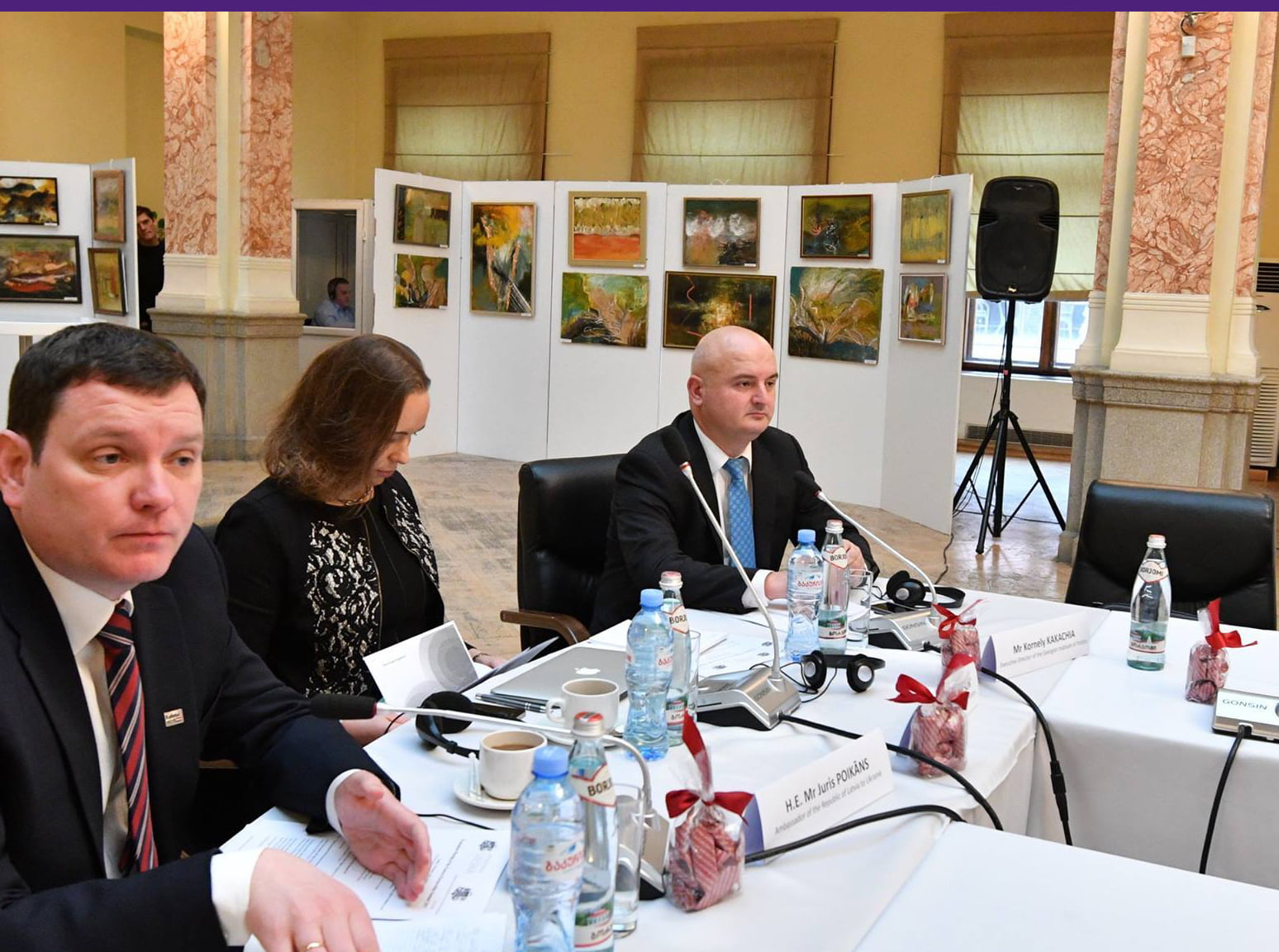 Kornely Kakachia Participated in the EaP Summit Assessment Working Meeting
Kornely Kakachia attended the EaP Summit Assessment working meeting hosted by the National Library of the Parliament and organized by the Latvian Parliament and Latvian Embassy. The event was participated by the representatives of the EaP states – Georgia, Azerbaijan, Belarus, Moldova, Armenia and Ukraine and the representatives of the Latvian, Lithuanian and Estonian Parliaments.
The tradition to organise interparliamentary workshops assessing the outcomes of Eastern Partnership summits was established based on an initiative from the Saeima during Latvia's presidency of the EU Council in 2015.