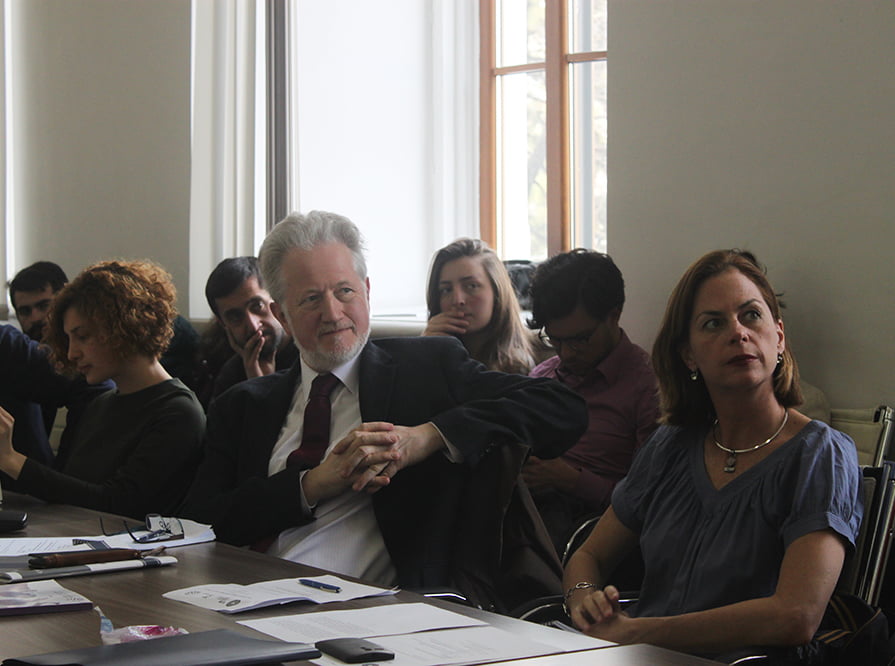 Policy Conference: Religion and Soft Power in the South Caucasus
The Georgian Institute of Politics (GIP) in cooperation with the University of Fribourg and Iv. Javakhishvili Tbilisi State University (TSU) hosted a policy conference – "Religion and Soft Power in the South Caucasus" on March 13-14, 2017 at TSU.
The two-day conference included academic and policy panels covering topics – religion, politics, and soft power. The conference aims to encourage well-informed and nuanced public discussion about the factor that religion plays in politics in the South Caucasus and beyond.
The conference also involved presentation of a new publication, a compendium of policy memos written by emerging and experienced researchers from the Caucasus and abroad, who have performed research on religion and soft power in the South Caucasus. The publication was edited by Ansgar Jödicke together with GIP director Kornely Kakachia. More information about the contributing authors is available here.

The conference was made possible with the financial support of the Swiss National Science Foundation (SCOPES-Program).
---
---