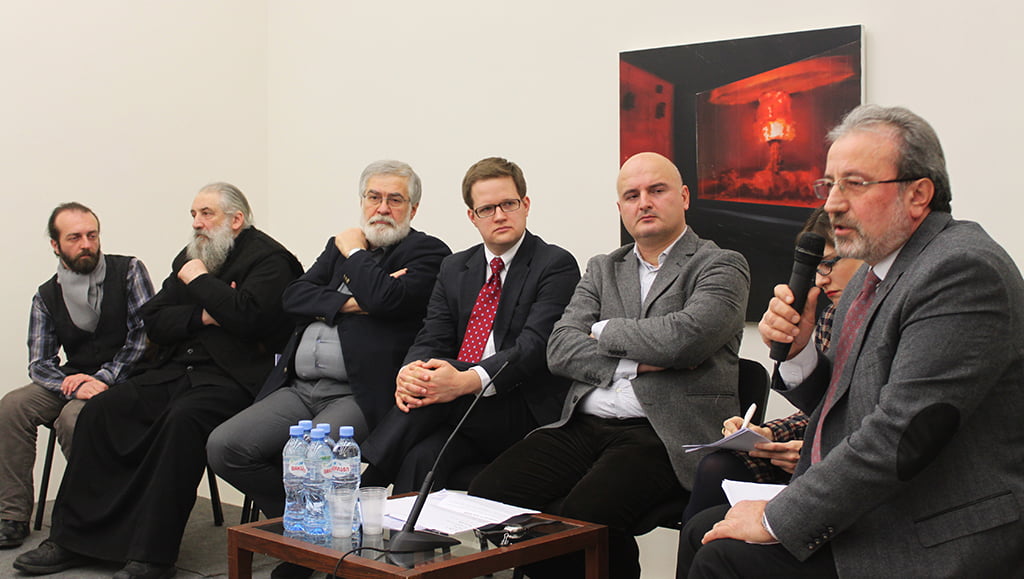 Round Table on Religion & Democracy
Georgian Institute of Politics' discussion on religion and democracy with academics, religious representatives, and minority rights activists exploring the democracy- relevant attitudes, values and behaviour of the Georgian Orthodox Church.
The main question of the debate: What measures can we consider to positively engage the Georgian Orthodox Church in the democratization process?
Speakers:
* Judd Birdsall – Managing Director, Cambridge Institute on Religion & International Studies
* Metropolitan Ioane (Gamrekeli) of Rustavi and Marneuli, director at St. David the Builder's Education Center of the Patriarchate of Georgia.
* Kakha Gogolashvili – Georgian Foundation for Strategic and International Studies
* Eka Chitanava – director at Tolerance and Diversity Institute
* Ghia Nodia – professor at Ilia State University, director of Caucasus Institute for Peace, Democracy and Development.
Moderator:
* Kornely Kakachia – Executive Director of GIP.
---