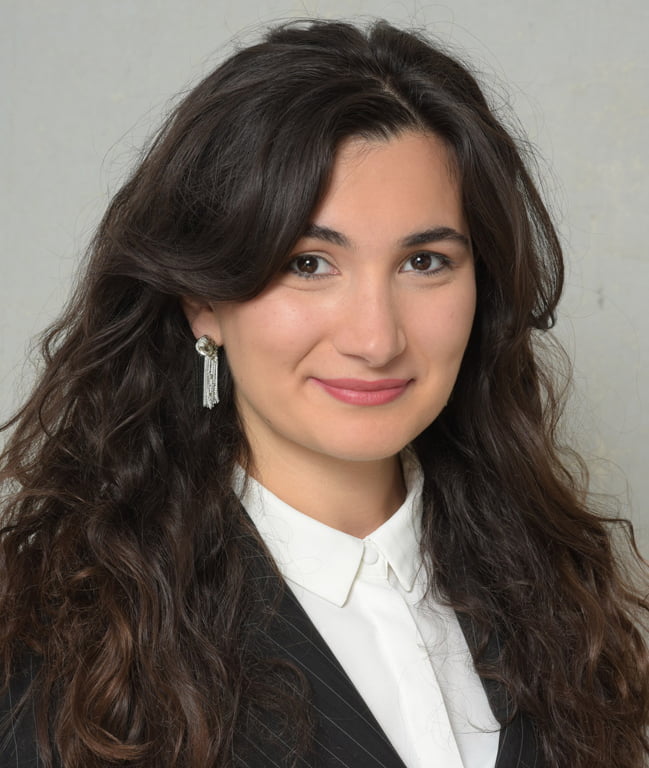 Tinatin Akhvlediani
Dr. Tinatin Akhvlediani is a Research Fellow and Head of Financial Markets and Institutions (FMI) Unit at CEPS. Her research covers EU's financial stability and financial services. Before becoming the Head of FMI Unit, Tinatin has been a Research Fellow at CEPS's EU Foreign Policy Unit, where she specialised on the EU's trade and neighbourhood policies with the focus on the Eastern Europe and Ukraine. Her research includes academic papers published in scientific journals, book chapters as well as policy studies delivered for the European Parliament, European Commission, European Committee of the Regions, and several international organisations. Besides, her research activities, Tinatin contributes to CEPS Young Thinkers Initiative with an objective to mainstream young voices at the high-level policy debates.
Tinatin is a frequent commentator at major media outlets, including BBC, Euronews, Bloomberg, Deutsche Welle, Voice of America and the main TV channels in Georgia. In 2020, Tinatin was listed among 30 Under 30 in the category of science by Forbes Georgia. The research outcomes of her academic and policy studies have been presented widely, in Europe as well as in Canada, United States, China, Australia, Qatar and Thailand.
Throughout her research, Tinatin has conducted research visits at Indiana University in the United States, Vienna Institute of International Economic Studies in Austria and Shanghai University in China. She has also been a visiting scholar and lecturer at the University of Warsaw for seven years and is currently affiliated with several research centres based in Tbilisi.
Tinatin holds a PhD degree in Economics from the University of Warsaw, Master's degrees in International Economics from the University of Warsaw and European Economic Studies from the College of Europe and a Bachelor's degree in Economics from Tbilisi State University. All her studies were supported by various scholarships based on excellence, including Stefan Banach PhD Scholarship awarded by the Ministry of Foreign Affairs of Poland, research scholarships awarded by the Indiana University, University of Vienna and University of Shanghai, ENP Scholarship awarded by the European Commission, long-term Erasmus-Mundus Scholarship awarded twice, merit scholarship of German Academic Exchange Service (DAAD), merit joined scholarship awarded by the Open Society Foundation and Central European University, four-year tuition waver awarded by the Ministry of Education of Georgia and scholarship of the President of Georgia for outstanding students.