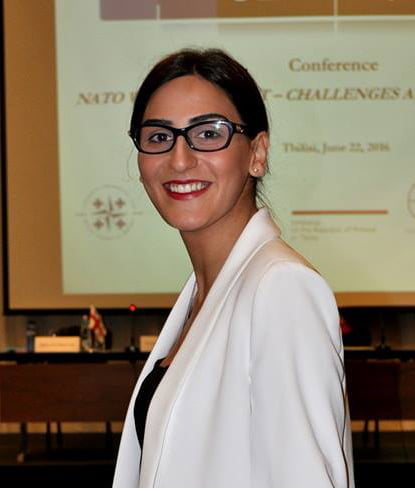 Elene Panchulidze
Elene Panchulidze has been an affiliated analyst at Georgian Institute of Politics (GIP) since April 2017. At different times she has held positions of the Research Coordinator, Policy Analyst and the Subgrant Coordinator in projects implemented by GIP. She extensively worked on issues concerning Georgia's European integration, implementation of the EU-Georgia Association Agreement/DCFTA, civil society empowerment and democratization.
Currently, Ms. Panchulidze is a Research and Teaching Assistant at the EU International Relations and Diplomacy Studies Department at the College of Europe (Bruges). Her major research areas include European Integration, Eastern Partnership (EaP), Democracy Promotion and Peace Mediation. She is author and co-author of various academic and think-tank based publications.
Previously, Ms. Panchulidze served as the Political Officer at the Delegation of the European Union in Georgia, as well as at the Executive Assistant to the Head of Mission at the OSCE/ODIHR Election Observation Mission to Georgia. Besides, she worked on various international projects in the capacity of an independent consultant.
Elene holds Masters' degrees in EU International Relations and Diplomacy Studies from College of Europe (Bruges) and Diplomacy and International Politics from Tbilisi state university (TSU), as well as the bachelor's degree in International Relations from TSU.