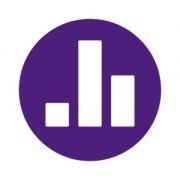 Polls of experts and informed observers, initiated by Georgian Institute of Politics, will forecast the prospects of political parties in the upcoming elections, providing comments on the ratings given to each party.
Election forecasting is becoming an increasingly important issue in the national narrative about all sorts of elections. Indeed, reducing uncertainty about which party or political block will win on election-day can be an important strategic advantage for decision-makers in the government, private sector as we all in politics. Election polls receive increased attention in public debates in Georgia, but what do they really say about the likely election outcomes? Our project will develop a corridor of reasonable expectations for citizens, by discussing and contextualizing various polling outcomes. Through this project, citizens, researchers, political actors and journalists will have impartial election insight and the tools to understand polls, and their respective strengths and weaknesses, in more detail.
This expert poll builds on existing surveys, and provides an aggregate interpretation of the likely results. Many of the people who entered their estimates have more than 10 years of experience in working with polls and Georgian elections. These engaged observers and experts were approached in a number of different ways, and the GIP team cleaned the collected data based on established principles.
By providing corridors of expectations, the poll helps to focus the discussion on likely scenarios and how to prepare for them. The polls will be conducted and published regularly, to reflect the changes in party ratings and offer analysis of party competition dynamics in Georgia.
Expert polls is made possible by the support of the National Endowment for Democracy (NED).