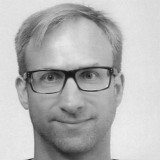 Jelger Groeneveld*
For three months now Georgia has enjoyed visa-free travel to the European Union's Schengen zone, a fact celebrated in Tbilisi as a major achievement of the country's European integration ambitions. Since then, Georgian media sources have raved about the numbers of Georgians traveling to the EU.
Georgians frequently receive updates on the positive progress of foreign trade and investment due to the Association Agreement it signed with the EU in 2014. Just last week, Georgia's government announced it is stepping up efforts for an EU membership perspective together with its Eastern Partnership fellows Ukraine and Moldova. From Tbilisi, the future looks bright.
But how do things look from European Union capitals? Granting the visa waiver to Georgia (and to Ukraine) was delayed by some member states' demands to revise the visa-free suspension mechanism to make it easier to invoke. The mechanism stipulates that a given country's visa waiver can be suspended when its citizens are shown to be guilty of excessive abuse of visa waiver rules. When the revision was proposed last year, German media claimed that Georgian crime rings were driving crime statistics in Germany. Those allegations were later proven to be partly untrue. Now that Georgians celebrate hassle-free travel to the Schengen zone, all that has been forgotten.
That is until last month, when a national newspaper in the Netherlands obtained official police reports and statistics of crimes committed by asylum seekers in 2016 through a freedom of information request. That information was published in a major headline article sparking intense public debate. The reports exposed that asylum seekers from just four nationalities are responsible for the bulk of crimes committed by asylum seekers: Albanians, Georgians, Moroccans, and Algerians. All four places are defined by the Dutch immigration service IND as "safe countries", which means that, generally speaking, their asylum applications will be rejected by default. Of course, the Georgian visa waiver wasn't yet in force when these statistics were recorded, but easier access to EU member states for criminals—as well as the abuse of asylum systems—were major concerns, especially in Germany. Before we jump to conclusions, however, what can be said about these statistics?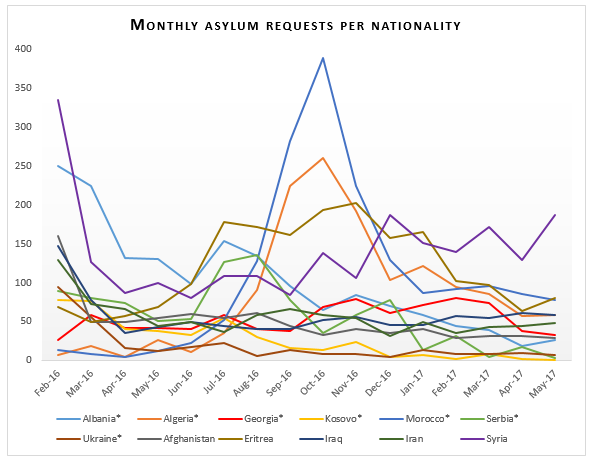 Figure 1) Monthly asylum requests per nationality, based on 2016 top-10 plus Kosovo and Ukraine

Asylum by the Numbers
In 2016, nearly 600 Georgians applied for asylum in the Netherlands, roughly double the number compared to , putting the country in the top-10 overall. Many had already applied for asylum in other EU member states and were therefore simply refused under the Dublin regulations. Roughly 40% of all asylum applicants in 2016 were from safe countries, which accounted for 65% of all asylum-seeker related crimes committed that year.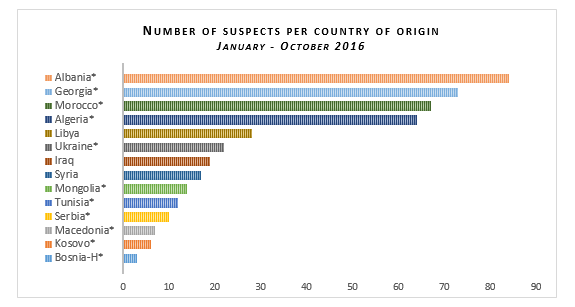 Figure 2) Number of held asylum seekers for crimes per country of origin; * are "safe countries".
A clear majority of asylum-seeker related crimes were committed by suspects from just four countries. These numbers suggest that a large number of individuals from these countries abuse asylum procedures to stay in the country for a while, engaging in criminal activities before being expelled. When considered on a comparative basis, Georgian asylum seekers are nine times more likely to be involved in crime than the average asylum seeker.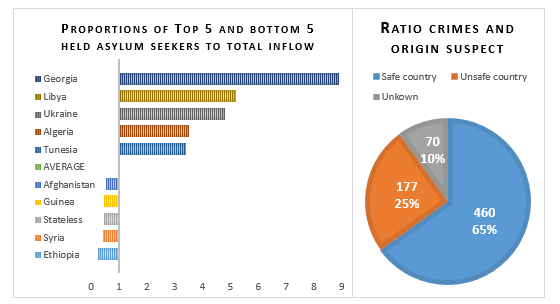 Figure 3a) Proportions of nationality of held asylum seekers compared to total.
Figure 3b) Ratio crimes and origin suspect.
The Dutch police force has kept a weekly monitor since 2016 which focuses on crimes committed by asylum seekers from "safe countries." The purpose of this monitor is to establish a long-term pattern which could then inspire effective policy change. In the first half of 2016, Albanians and then Georgians dominated the crime blotter; in the second half a surge in Algerian and Moroccan asylum seeker-related crime was reported. While the authorities are considering various options to fight the increasing numbers of asylum seekers from safe countries and associated criminality, the political debate is off and running.
Politics
Mayor of the southern city of Weert, Jos Heijmans of the liberal D66 party, previously sought to focus publicity on the criminal behavior of asylum seekers from safe countries. In December 2016, Heijmans put dozens of asylum seekers under de facto house arrest, which some violated. Then, last week he announced tougher measures such as requiring the public prosecutor to file criminal cases against those who broke house arrest. He has also suggested other methods of detention.  
A senior MP from the Christian Democrats (CDA) suggested on Dutch public radio that there is a link between Georgia's visa waiver and an uptick in crime. Of course, that link can't be established as of yet, because the impact of the visa waiver on criminal activities can't yet be measured. In the first months since the visa waiver was granted, the number of asylum applicants from Georgia fell by more than 50%. However, this doesn't say anything about crime figures. The MP nevertheless said she will raise the possibility of invoking the visa waiver suspension mechanism with her European delegates, which is nothing short of a threat, "to put the Georgian government under pressure."
Since the elections in March, MPs in the Netherlands have been negotiating to form a new coalition government. The core of a new coalition—the liberal conservatives (VVD), the Christian Democrats (CDA) and the Social Liberals (D66)—has attempted to form a majority coalition with the Green Left party. This failed due to a lack of agreement on the immigration issue. Currently, the coalition's core is negotiating with the Christian Union. Immigration, and especially Europe's refugee and asylum challenges, is still a crucial issue.
Exporting Crime?
Georgian crime rings have recently been arrested in Greece, while also in Spain and Germany such groups have received negative coverage. In Germany, this led to the delay of the visa waiver. Now, Georgian asylum seekers have been explicitly named and shamed in the Netherlands. What does this mean for Georgia and its reputation in the European Union? It's worth remembering that the Georgian Dream government released thousands of convicted prisoners under a large scale amnesty in 2013. Although a link has not been established between the amnesty and Georgian criminality in the EU, it raises the question of whether Georgia could be hit by an unexpected boomerang. 
It would be a massive blow to Georgia if things were to come to suspension of the visa waiver, especially now that the government is pursuing a "membership perspective." Divergent views can be expected between European capitals and Tbilisi on the perceptions and ambitions of open doors. The Georgian government should recognize that exporting criminality is not the road to a "European perspective", facing up to its growing negative reputation and fight the problem in positive cooperation with the EU. Selling European ambitions and goals at home doesn't automatically result in open doors in Brussels. 

Graphics: based on sources provided by theDutch Police and IND Immigration Service
Photo's : Attributed to Ministry of Justice Netherlands, 2014.
---
*Jelger Groeneveld – Dutch Liberal party D66, Board Member International Cooperation Division
**This publication was produced with the support of the Open Society Georgia Foundation (OSGF). The views and opinions expressed in this article are the author's alone and do not necessarily reflect the views of the Georgian Institute of Politics or the Open Society Georgia Foundation.