We always need help from well-qualified, enthusiastic interns.
We review applications for internship positions twice per year during summer and winter.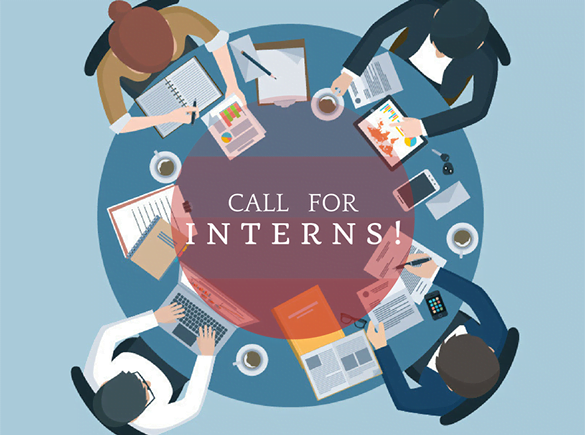 Applications deadlines are as follow:
July 15 – for the fall semester
December 15 – for the spring semester and/or summer months
Internship Period
Internship period for students from Georgia is 3-6 month, while international students are welcome to apply for shorter internships periods – preferably no less than one month.
Objective
The goal of the internship is to contribute to GIP research programmes while strengthening the intern's own research and methodology skills. The intern will participate in the research and policy work of Georgian Institute of Politics. GIP is looking for candidates with good academic records, who are aware of current political trends, and are willing to deepen his or her knowledge in the field of policy research.
The most successful interns have well-defined research interests. GIP is pleased to support original, policy-relevant research.
Scope of Work
The scope of the internship will include, but not be limited to, the following tasks:
Support GIP analysts in collecting information, summarizing source materials, and conducting interviews.

Perform research on policy issues and publish articles and blog posts on the GIP website. GIP will provide advice and guidance in the course of performing research.

Advance the public discussion of Georgian government policies and international developments by participating in GIP social media activities.

Translate documents from Georgian into English, and vice-versa.

Assist in organizing conferences, summer schools, presentations, and other events.

Attend public events, trainings, and seminars (when applicable).

Provide assistance in fundraising activities and administrative tasks.
Time Commitment
The position is part time requiring roughly 20 hours of commitment per week. The weekly schedule is agreed on a case-by-case basis.
Remuneration
This is an unpaid internship.
Requirements and Application Process
The successful candidate will:
Be currently enrolled or a recent graduate of a BA or MA program in the social sciences or a related field.

Have a demonstrated interest in politics, international affairs  and public policy.

Be fluent in Georgian and English. For international students, fluency in English is sufficient.

Possess excellent verbal and written communication skills.

Be responsible and reliable, with a strong commitment to meeting deadlines.
How to Apply
To apply for our internship, please send your CV and a one-page motivation letter to [email protected] by the deadlines indicated above.