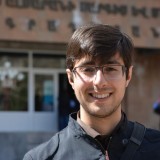 Erik Davtyan
PhD student of International Relations, Yerevan State University
Guest blogger
From 2012 to 2015, gas consumption in Georgia increased by nearly 500 million cubic meters (nearly 25%). The authorities met growing demand by importing more gas from regional suppliers, especially Azerbaijan. Starting in September 2015, the Georgian government devoted particular attention to addressing the need for additional natural gas imports. In addition to renewed negotiations with the State Oil Company of the Azerbaijan Republic (SOCAR), its main gas supplier, Georgia looked to alternative sources for import. Those sources included Russia and Iran.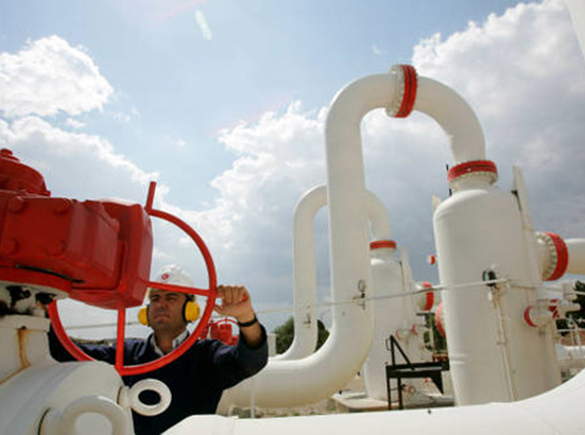 The first meeting between Georgian Energy Minister Kakha Kaladze and the CEO of Gazprom Alexey Miller took place in Brussels on Sep. 25, 2015. Though the official press release reported that the issue of supplying Russian natural gas to Georgia was discussed, more information came out following the second Kaladze-Miller meeting which took place in Milan on Oct. 27, 2015. Kaladze stated that Georgia was in need of more natural gas, and importing Russian gas via Gazprom was one option being discussed.
Openness to the Russian option fits well within Georgia's foreign policy outlook since 2012. Since coming into office that year, the Georgian Dream coalition eased anti-Russian rhetoric and Georgian-Russian economic relations have revived considerably. Holding negotiations with Russia on strategically important issues related to energy security, especially after the Russian-Georgian gas crisis in 2006, shows that Georgia's current policy is defined by openness to mutually-beneficial cooperation with each of its neighbors, Russia included. During the rule of the United National Movement (UNM), Georgia's regional energy policy was based on close cooperation with Azerbaijan through the entire substitution of Russian gas by Azerbaijani gas and the implementation of bilateral regional projects.
Currently, nearly 90% of Georgia's natural gas imports come from Azerbaijan, with the remaining 10% coming from Russia as a transit fee for allowing Russian gas to pass through to Armenia. Obviously, finding alternative routes for import means reducing Azerbaijan's share in overall consumption, an option that is not in Azerbaijan's interest and may complicate bilateral relations. On Oct. 20, 2015, Kaladze stated there was no possibility of importing more gas from Azerbaijan, while former Prime Minister Bidzina Ivanishvili commented that "there is no crime if Georgia buys Russian gas." Furthermore, Georgia's Economy Dimitry Kumsishvili noted that diversification of export and import markets was always important for the country. Also noteworthy is that, according to US Ambassador to Georgia Ian Kelly, the US also shared concerns that "Georgia not become too dependent on one source of energy – that they keep a good diversification of energy."
Though the head of SOCAR Energy Georgia Mahir Mammadov said there is no problem if new companies enter the market and that SOCAR "is ready to compete," these developments do seem to have complicated Azerbaijani-Georgian relations. During his visit to Georgia on Nov. 6, 2015, President Ilham Aliyev emphasized that Azerbaijan had enough gas reserves to continue to supply and Europe for more than one hundred years, in a clear retort to previous statements made by Georgian politicians. It is worth mentioning that it was Aliyev's first visit to a foreign country following Azerbaijan's parliamentary elections on Nov. 1, 2015.
Negotiations with Gazprom were held in several rounds and lasted for several months. Kaladze met with Miller in October and December, 2015, in Milan and Luxembourg, respectively. However, the Russian option turned out to be uncompetitive: Kaladze announced on Jan. 12, 2016, that Gazprom's price for natural gas exceeded that offered by Azerbaijan. Simultaneously, Georgia continued talks with Azerbaijan, with Kaladze and SOCAR head Rovnag Abdullayev exchanging visits in January and February of 2016.
The third dimension of Georgia's gas diplomacy is Iran. Back in December, 2015, Kaladze voiced Georgia's interest in Iranian natural resources, especially gas and electricity, and later confirmed discussions with Iran over the potential import of gas via Armenian territory. On Jan. 24, 2016, Iran's Ambassador to Georgia Abas Talebi Far said the country was ready to supply Georgia and use its territory to transport gas on to Europe. Though the price for Iranian gas ultimately turned out to be roughly 25% higher than that of Azerbaijan, Georgia's Deputy Energy Minister Mariam Valishvili did not exclude the possibility of importing gas from Iran in the long-term perspective, especially in swap arrangements. Kaladze's visit to Tehran in mid-February served to affirm Georgia's interest in future energy cooperation with Iran. In addition to Georgia's declared interest in the potential import of Iranian energy resources, the 2015 nuclear deal between the P5+1 and Iran has created favorable conditions for Georgian-Iranian relations, which were previously restricted because of international sanctions against Iran.
Georgia's plans to consider the Iranian option were supported by Armenia, which would in turn serve as a transit country. In late February, Armenia's Minister of Energy Yervand Zakharyan stated that the Armenian-Iranian gas pipeline was at only 15-20% capacity, so the country could potentially provide Georgia annually with 500 million cubic meters of Iranian natural gas. This wasn't without controversy: the very fact that Georgia considered the Iranian option posed a challenge to Azerbaijan, as Armenia's involvement in strategically-important transit deals means mitigating the consequences of a more than 20-year dual blockade imposed by Turkey and Azerbaijan.
The internal political discourse in Georgia regarding gas imports is also important. Former Defense Minister and ex-head of the Free Democrats Party Irakli Alasania criticized the government for complicating relations with Azerbaijan, whereas Nugzar Tsiklauri, a parliamentarian from the UNM called negotiations with Gazprom a step "against the independence of Georgia." For his part, Kaladze said that Georgia had always maintained relations with Russia and emphasized that there was no political rationale behind the negotiations with Gazprom. The Special Representative of the Prime Minister of Georgia for Relations with Russia, Zurab Abashidze, stated that getting more gas from Russia would not affect Georgia's relationship with Azerbaijan at all. Georgia's President Giorgi Margvelashvili tried to mediate between the government and opposition, sharing concerns over Russia and at the same time not opposing discussions with Gazprom. In October, 2015, President Margvelashvili officially requested the government hold a special session on Georgia's energy security and transit, sector, a request which was later rejected. In addition, Margvelashvili insisted that negotiations with Gazprom not cross "red lines."
In conclusion, discussions on possible import routes ended on Mar. 4, 2016, when Georgia signed a contract with SOCAR on the additional supply of 500 million cubic meters of natural gas as well as a discount on the gas consumed by the population. Regardless of outcome, Georgia's simultaneous talks with all possible suppliers clearly exemplify the Georgian Dream government's approach to regional foreign policy. The active engagement with all potential suppliers, especially in the pre-election period, demonstrated the willingness of the current government to cooperate with all neighboring states, even on strategically important issues such as energy security. In addition, the prospect of a partial loss of dominance over the Georgian gas market forced Azerbaijan to make concessions, something that should be regarded as a considerable achievement for Georgia's gas diplomacy.