GIP Director Kornely Kakachia participated in the online brainstorming session "Eastern Partnership in the next decade: Towards new ambitious deliverables a focus on Georgia, Moldova and Ukraine", organized by the Institute for European Policy and Reforms (IPRE, Moldova) on 9 July, 2020.
The event brought together representatives of the EU institutions, researchers and experts to reflect on the key priorities of the EU's EaP policy in the next decade with a particular focus on the Georgia, Moldova and Ukraine.'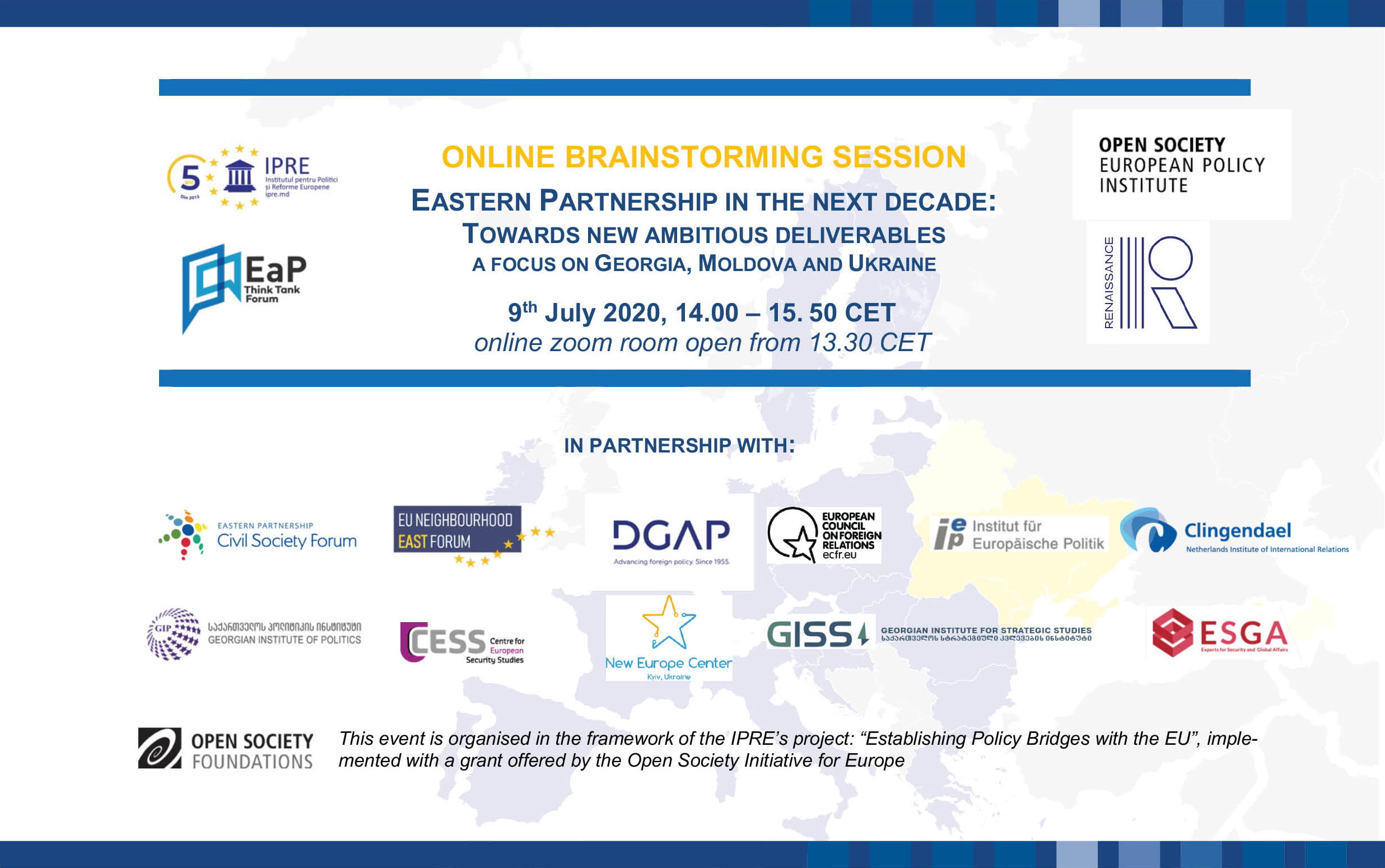 The brainstorming started with opening remarks from Lawrence Meredith (DG NEAR, European Commission), Andrius Kubilius (MEP, EPP Group) and Petras Austrevicius, (MEP, Renew Europe Group). The opening remarks were followed by a panel of commentators representing EU and EaP think-tanks, which continued with an open debate focusing on the following key questions:
What should be the key deliverables and milestones of the EaP policy in the next decade, taking into consideration the areas of democracy, rule of law, economic development and security?

How to make the EU's assistance to better impact the transformation and sustainable development in the EaP countries?

How to target and tailor the EU's conditionality policy to ensure that the reforms advance, and relevance of the Association agreements remain high on the political agenda?
The online session was organized by the IPRE, Moldova, in cooperation with International Renaissance Foundation, Ukraine, Open Society European Policy Institute (OSEPI) and in partnership with the EaP Civil Society Forum Secretariat (EaP CSF), EU Neighbourhood East Forum, EU and EaP partner think-tanks. The event is organised in the framework of the IPRE's project: "Establishing Policy Bridges with the EU", implemented with a grant offered by the Open Society Initiative for Europe.