On July 4, 2019 the Georgian Institute of Politics (GIP) is hosting a media conference – "Communicating EU: the role of media in Georgia and the Visegrad countries" #ReportEU – at the Biltmore Hotel Tbilisi.
The conference brings together think tanks and researchers from Georgia, Poland, Slovakia and Czech Republic to discuss media's editorial policies for the EU reporting, share experiences from the Visegrad countries, and analyse how state-media cooperation could strengthen strategic communication of Georgia's Europeanization.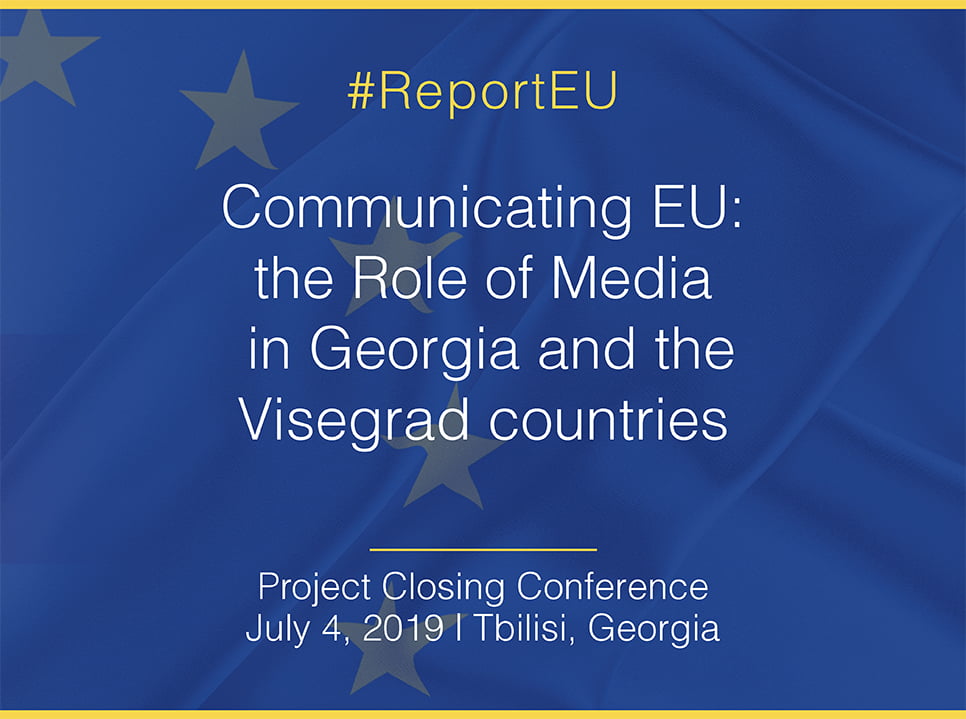 The event is organized in the framework of the project – "Experience-Sharing of V4 Countries to Promote Media Professionalism in reporting Georgia's European integration" – aiming to empower journalists in Georgia's regions and minority-populated areas, through training, monitoring activities and learning from experience of V4 countries, to positively shape opinion on EU integration processes through fact-based, accessible reporting.
Please see the CONFERENCE AGENDA for details.
For any inquiries or questions regarding the event, please contact – Mariam Akhalkatsi (Communication Coordinator, GIP) +995 599 990 212; [email protected]
---
The project is funded by the International Visegrad Fund and implemented by the Georgian Institute of Politics in partnership with GLOBSEC (Slovakia), Foundation Institute of Public Affairs (ISP, Poland), and Masaryk University (Czech Republic).