The Georgian Institute of Politics organized an open discussion between civil society, media and the Members of European Parliament (MEPs) on their recent statement on Georgia, on April 7, 2021. The online meeting brought together over 60 participants, including MEPs representing different European signatory parties to discuss the EU's mediation efforts and the arguments listed in their statement with Georgian journalists and civil society representatives. Attendees had the possibility to ask questions directly to the authors of the statement.
In a joint statement issued on April 1, Members of European Parliament across the political spectrum deplored that Georgia's political leaders did not agree to EU mediator Christian Danielsson's proposal and announced consequences in terms of EU-Georgia relations. The statement has shown the much needed strong position and was a great example of inter-party agreement – unfortunately currently missing in Georgia.
In their remarks, all thee MEPs reiterated their support to Georgia's democracy and the importance to demonstrate Georgia's political maturity to European partners.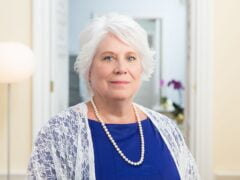 MEP Marina Kaljurand noted that the statement showed unity and solidarity of the European Parliament. Former Estonia's Minister of Foreign Affairs emphasized that despite their political differences, it was very important to MEPs to reach the agreement on the statement on Georgia. In it, they emphasized that the solution should be a compromise between all political leaders – EU cannot make an agreement on behalf of Georgia.
"EaP is not high on the political agenda – we have many important issues, pandemic, green deal, etc. Europe is tired. Europe feels the fatigue towards EaP. Europe won't be offering endlessly its high level visits, high level mediation – it cannot go higher than it is now, at the level of Charles Michel." – said MEP Kaljurand. "All political groups agreed that if we don't see the political commitment from the Georgian side, it is time to introduce the conditionality."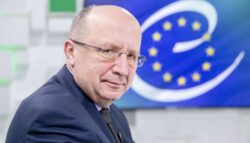 MEP and former Prime Minister of Lithuania Andrius Kubilius stressed that those who signed the statement, in their groups are responsible for developments in the Eastern Partnership region, and their opinion will be respected. "This group is an informal group on Georgian crisis solutions, trusted with an unofficial mandate to assist Georgia with its crisis," – said Kubilius. He also emphasized that involvement of Charles Michel and his special envoy Danielson is the highest level the EU can offer, an unprecedented response to domestic crisis. However,
"It was perceived that EU takes Georgia as a very special case, and Georgian politicians can use this situation to their own benefit. That is a misperception that cannot continue," – stated Kubilius.
He noted that involvement of informal political leaders makes the situation much more complex. Conditionality will mean implementation of principle more-for-more and less-for-less: if the country delivers reforms, it can expect incentives, but if it fails on important principles of democracy, human rights, judicial independence, it faces consequences.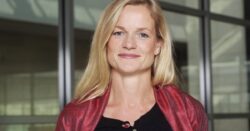 The third speaker MEP Viola von Cramon-Taubadel reiterated the position of her colleagues that the EU is ready to show a strong response to Georgia's political crisis. "We were so patient for so long now, that actually we are almost a little bit late with our statement," said MEP von Cramon-Taubadel, remarking that "this is only the start." She also spoke about the opposition's decision not to enter the parliament after the elections. "I was disappointed with the boycott, because opposition did not even wait for ODIHR recommendations, and decided overnight that they will not go to the parliament". The Jean Monnet Dialogue instrument mentioned in the MEPs statement on Georgia needs partners in the parliament, and without opposition takings it's place it will not work, because EP will not be able to implement the instruments available for both parties.
"We need to have partners in the parliament and the government, so we could support the development of Georgia."
The discussion was moderated by Dr. Kornely Kakachia, Director, Georgian Institute of Politics (GIP).