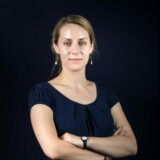 Renata Skardžiūtė -Kereselidze
Renata Skardžiūtė -Kereselidze
GIP Analyst
This week two Black Sea countries, Moldova and Bulgaria, elected openly pro-Russian presidential candidates. The outcomes have broad implications. For Georgia, aspiring to strengthen Black Sea regional identity, they pose challenges to maintaining the pro-European Black Sea narrative. However, there is more to the reasons why these candidates have been elected. Just like in Georgian and American elections, the voters focused on internal problems and fears, rather than geopolitical ambitions. In other words, foreign policy agenda does not win the elections this year.
In Moldova, the presidential elections campaign reflected deep divisions over the country's strategic direction. Only two years ago Moldova ratified its Association Agreement with the EU only a few days after signature. Now, it has chosen Igor Dodon as president, who proposes to opt out of the agreement and instead strengthen ties with Russia. Such a sharp U-turn in strategic partnerships shows the fragility of the Eastern Partnership program in some partner countries, and how much it depends on the backing of the political and civic elites who drive the integration process. The European partners should also take note that the Euro-Atlantic integration process cannot be taken for granted in Moldova. Funds from the EU and International Monetary Fund are crucial to the country's recovery from last year's corruption scandal of such proportion to compromise the entire EU integration campaign in Moldova, when over 1 billion US dollars disappeared. However, it will take more than financial support to counter the active Russian propaganda that boosted Dodon's campaign while smearing his rival Maia Sandu.
The main lesson from last week's elections – in Moldova, Bulgaria, and in the US – is that foreign policy isn't particular important to most voters. While candidates in Moldova aligned according to their support to the EU vis-a-vis Russia, domestic issues were what resonated most with the overall electorate. Both Dodon in Moldova and Rumen Radev in Bulgaria spoke against the EU's resettlement policy for refugees and pledged to build foreign policies based on "Orthodox values".  
Negative campaigning also seems to have had effect in Moldova's elections: "Dodon's message against oligarchs and corruption as well as closer ties with Russia resonate well [with voters – R.S.], but also his religious conservatism, particularly as he runs against a 44 years old single woman supported by the LGBT community. Dodon cannot compete with Sandu on integrity, so he tries to smear Sandu implying that she is a lesbian," – commented policy analyst Mihail Popsoi. Additionally, Dodon's camp launched a fake story about refugees coming to Moldova, supposedly because German Chancellor Angela Merkel asked Sandu to accept them – a statement which Merkel's spokesperson denied.
Both leading Moldovan candidates – Dodon, a former deputy prime minister under Communist Party government before 2009, and Sandu, a former World Bank economist and education minister – distanced themselves from the current government and promised to fight Moldova's widespread corruption. However, the similarities ended there.  
Sandu warned against returning to Moscow's sphere of influence, especially since Moldova is still heavily reliant on Russian energy supplies. She united pro-European political forces around her while maintaining a safe distance from the governing party, stained by the above-mentioned corruption scandal. Sandu represented progressive ideas and stood out with her integrity – as well as her being a female candidate.
However, looking at international trends where multilateralism is being rejected by voters across the world in favor of protectionist policies, Sandu found herself in a difficult position. She toned down her rhetoric on a number of liberal issues, such as eliminating religion from schools and promoting LGBT rights and union with Romania, all sensitive issues among the conservative electorate in Moldova. Still, it wasn't enough to win the presidency. Sandu's campaign relied on educated young people who live in cities and support pro-Western reforms. But to get a majority, she needed either support from the rural areas or a huge turnout by her urban supporters, and she got neither.
"Sandu finds it difficult to compete and reach out to voters, particularly in rural areas, because she lacks the resources to do that, has little media access – most is controlled by Plahotniuc and Dodon. Instead, Sandu can galvanize her support in towns were you can do that through social media, but in order to win, the turnout of her supporters has to be very high. Considering that students have not been allowed to votes where they study, but need to go home, turnout is going to be relatively low." – explained Mihai Popsoi before the second round of elections.
While some hope that the new president could unite the citizens of Moldova, who are now deeply "divided into supporters and opponents of integration in the European Union", it will be a difficult task for Dodon if he wants to keep his campaign promises.
In his campaign, Dodon pledged to call a referendum to extricate Moldova from the political and trade agreement signed with the EU in 2014 and instead join the Eurasian Economic Union dominated by Moscow, undermining the work previously done integrating Moldova into European Union. Yet it is not clear to what extent Dodon will be able to carry out his promises.  Firstly, his powers as president are limited. He can initiate referenda, block laws, and call early parliamentary elections – but to really push his agenda he needs support from the government, which still holds executive powers.
Secondly, Moldova relies heavily on EU and IMF support to keep its economy running – especially after three banks collapsed last year. While Dodon promises stability within the Moscow-led Eurasian Economic Union, he simply cannot afford to refuse EU's financial support.
Yet looking at global context, Moldova's elections fit right in: Trump, Dodon and Radev all were warmly congratulated by Putin. While it is still early to tell where this victory will lead, it has a symbolic impact. The victory of pro-Russian candidates in two Black Sea countries on the same day will definitely strengthen Moscow's positions in the region that seemed to be slipping away from its influence just one year ago.