February 2022 was a decisive month for the global security architecture. Russia's full-scale invasion of Ukraine shattered the foundations of the post-Cold-War order and put existing security paradigms in flux. From the very start of the war, the so-called collective West has expressed its full-fledged support to Ukraine. NATO pledged to stand with Ukraine "as long as it takes" (Sabbagh 2022), while the EU, in an unprecedented geopolitical move, offered candidate status to Moldova and Ukraine and a European perspective for Georgia.
The recent developments suggest that, most likely, neither Russia nor Ukraine is going to back down, leading to protracted warfare. If this is the case, it will further deepen the divide between Russia and the West and create dividing lines between them. Georgia's foreign policy has been significantly affected by those developments. As a small country situated between several regional powers, and with 20% of its internationally recognized territory still occupied by Russia, Georgia has pursued flexible and "pragmatic" foreign policy with its neighbours, including Russia.
Georgia's transactional foreign policy worked well in peacetime, but as the West further isolates Russia, Georgia's diplomatic balancing act is getting harder to pull off. The Georgian government has also attracted criticism with its neutral stance toward the war in Ukraine, rising anti-Western rhetoric by the government and a deepening relationship with Russia. As Russia has become a more dangerous regional bully, the West, particularly the EU, has hardened its foreign policy posturing and securitized its enlargement and neighborhood policies. While Georgia expects candidate status at the end of 2023, the actual accession process will most certainly require Georgia to abandon its current conceptual ambiguity and take a firmer position in the geopolitical rivalry between Russia and the West. Georgia's balancing act toward Russia has become increasingly confusing and unsustainable nearly a year after the invasion.
Meanwhile, the government of the ruling Georgian Dream party, which has faced accusations of appeasing Russia and failing to suffciently support Ukraine, has not joined international sanctions over fears of negative economic consequences for Georgia. The Georgian government maintained a visa-free regime with Russia and agreed to open direct flights between the two countries (Reuters 2023), which resulted in an influx of thousands of Russian citizens and businesses. Subsequently, economic ties between the two countries have further deepened. As the Georgian government has wanted to sell its foreign policy as an act of pragmatism, and despite short-term benefits that Georgia might be getting from increasing economic relations with Russia, opinion polls repeatedly show that the majority of Georgians support Georgia's pro-European foreign policy and perceive Russia as a threat (IRI 2022, Edison Research 2023).
Moreover, on the one hand, Tbilisi tries to remain committed and aligned with the West as it sees itself as a part of the European family. However, once the leader of the Eastern Partnership, Georgia has taken a different approach toward the EU, and recently, the rate of Tbilisi's alignment with the EU's foreign policy has been falling (Akobia 2023), which could endanger Georgia's further rapprochement with EU. While Western partners are calling Georgia to be in line with EU foreign and security policy and pursue more value-based foreign policy (Stano 2023), it might come at a high economic and security cost for a country that remains vulnerable to Russian pressure and dependent on its market.
Despite these difficulties, Georgia does not have the luxury to focus only on the economic side and disregard the political risks associated with economic rapprochement with Russia. Subsequently, there is a debate in and outside of Georgia on whether the Georgian Dream government abandoned traditional pro-Western, value-based foreign policy utilizing more so-called pragmatic principles with Russia, which some experts believe is a sort of appeasement policy that can be characterized as a bandwagoning by stealth (Lebanidze & Kakachia 2023).
The Georgian Institute of Politics asked two prominent international experts working on Georgia, Prof. S. Neil MacFarlane and Prof. Steven Jones, to contribute to the debate regarding Georgia's foreign policy.
Can a small country that is not protected by the NATO security umbrella or an EU member afford to follow a value-based foreign policy?
Is a transactional foreign policy approach justified, and what are the risks and benefits?
Debate Paper #35 | October 2023
This publication was produced in cooperation with the Konrad Adenauer Stiftung (KAS) South Caucasus Office. The contents of this publication are the sole responsibility of the authors and can in no way be taken to reflect the views of GIP or the KAS South Caucasus Office.
The Debate Papers series provides a platform for learned voices to argue issues affecting Georgia's Foreign and Security Policy.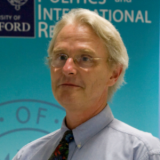 Senior Research Fellow, University of Oxford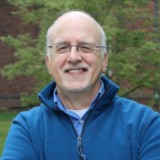 Director of the Program on Georgian Studies at Davis Center, Harvard University