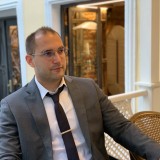 Mariam Tabatadze (Joint Master's Program student of International Relations, University of Szeged (Hungary) and Sciences Po Lille (France).)
Joseph Larsen (GIP analyst)
While European Union member states are preoccupied with countering Russian propaganda and the related rise of domestic right-wing populist movements, Georgia is steadily working toward integration with the EU and NATO. This week, the Council of the European Union approved visa-free travel for Georgian passport holders, a measure likely to go into effect in late March.
While visa liberalization is a clear positive, complicated domestic situations in several EU member countries threaten to derail further advances on the integration path. The obstacles put up by domestic politics in EU and NATO member states tend to be poorly understood in Georgian society, largely due to the lack coverage by local media. Many Georgians are left in the dark about EU member states and how their societies view and approach relevant issues. Taking a closer look helps put the country's Euro-Atlantic aspirations, achievements, and disappointments in proper context.
France is a prime example of the connection between domestic politics and Euro-Atlantic integration. There, charismatic populist Marine Le Pen of the right-wing nationalist National Front (FN) is a leading contender in the French presidential election scheduled for April. Le Pen is a fierce critic of both the EU and NATO. If she emerges victorious, she could squash Georgia's Euro-Atlantic aspirations.
Le Pen is supported by notable Russian propagandists, including Marina Katsonova, who commented this year that Le Pen is "a Euroskeptic, she supports Russia and she's just the best candidate … It's hard not to love her."
The power of propaganda should not be underestimated. Despite the fact that in November 2016 the EU parliament approved a resolution aimed at countering "disinformation" and "hostile propaganda" emanating from Russia, state-sponsored propaganda aimed at undermining and destabilizing the EU continues to influence domestic political discourses in EU member states, especially France.
France is a prime target of Russian propaganda for its importance and the proximity of its pivotal presidential election. The first round of voting will take place on April 23, with a runoff likely to follow in May. The election will be a litmus test for the influence of Russian propaganda in Europe. Among the four leading candidates—Le Pen, Republican candidate Francois Fillon, independent centrist Emmanuel Macron, and Socialist candidate Benoit Hamon—two are overtly sympathetic to Russia's geopolitical interests.
Le Pen presents the friendliest face to Russia. However, Fillon has expressed pro-Russian sentiments as well. He welcomed a new alliance with Russia in November 2016, stating that when national interests are involved, France should unite with all possible forces, "democratic or not." He pointed out that "De Gaulle allied with Stalin to defeat Nazism."
Thus, Russia has two contenders it can feel good about. "Moscow seems to be satisfied with Francois Fillon and Marine Le Pen, who can be considered Kremlin-friendly politicians", commented Anton Shekhovtsov, a scholar of Russian affairs at the Institute for Human Sciences, during an interview with EUobserver.
Why does it matter for Georgia?
The outcome could be transformational for France. It also deserves more attention from Georgian media and academia, for two main reasons: Not only will the result directly affect Georgia's path to Europe, but it may transform France's long-standing commitment to Georgia's territorial integrity.
The latter factor shouldn't be taken for granted. During the Georgian-French economic forum that took place in Tbilisi on May 13, 2014, French President François Hollande pledged French support for Georgia, its territorial integrity, its internal development, and its European aspirations. He reiterated those points on April 21, 2016 during a visit the Georgian president's visit to France. To go back further, in 2008, then-French President Nicolas Sarkozy spearheaded Europe's efforts to negotiate the Six-Point agreement between Georgia and Russia following the August War.
Le Pen is promising a radical change of course. Given the real possibility that she could win, Georgians should be concerned about her position on Russia's annexation of Crimea, and what that could mean for Georgia's own territorial integrity. She expressed support for Russia's annexation of Crimea during a 2017 interview with CNN's Christiane Amanpour, commenting that "there was a coup d'état in Ukraine, no invasion of Crimea, Crimea was Russian and has always been Russian." In her view, the sanctions imposed by the EU against Russia should be lifted because they are a "big stupidity."
Le Pen's statement about legitimizing Russia's annexation of Crimea could become the official position of the French government. That would erode French support for the principle of territorial integrity, with direct and harmful implications for Georgia's own efforts to regain sovereignty over its territories occupied by Russia. Without support from the country's European partners, the policy of "non-recognition" is unlikely to bear fruit.
Moreover, Le Pen has undermined Georgian efforts at deeper integration with the EU. On February 2, when the European Parliament voted in favor of visa-free travel for Georgian citizens, representatives of the Europe of Nations and Freedom group (ENF)—of which Le Pen is co–president, voted against the measure.
The FN leader has even pledged to take her own country out of the EU, something that would threaten the entire European integration project. By extension, "Frexit" would spill over into disillusionment with the EU in Georgian society, pouring fuel on the Eurosceptic narratives expressed by the Russian propaganda outlets that broadcast in the country.
There is a more Europe-friendly candidate. Emmanuel Macronan economic and social liberal, is running as an independent centrist. His position toward both the EU and NATO are similar to those of Hollande. A Macron victory could potentially rejuvenate France and bolster the EU.
For exactly those reasons, Russian propagandists are working to undermine his campaign. He recently accused Russia of "trying to hack into his campaign's computer systems and spreading disinformation" about him in Kremlin-sponsored news outlets. Following those accusations, the propaganda outlet after that Sputnik News ramped up negative coverage of Macron, claiming that he's backed by a "gay lobby" and is a "U.S. agent" in the pay of the American banking sector.
The impact of Russian propaganda isn't lost on everyone. As French Minister of Defense Jean-Yves Le Drian told the newspaper Le Journal du Dimanche: "we should not be naïve and think that there is no risk upon our democracy."
What is to be done?
Two things are clear. First, with fewer than two months until the election, Russia's disinformation campaign against Macron is in full swing. Conversely, Kremlin-sponsored propagandists are backing Le Pen. By contrast, the Georgian-language media is largely silent on the issue. That leaves the Georgian public in aninformation vacuum. The government should address this gap, coming up with a communication strategy to better inform citizens about the EU and its member states, including France. Engaging citizens more directly in discussions about Euro-Atlantic integration would help the process along.
Second, Georgia's government should prepare for specific foreign policy scenarios that could arise should Le Pen or Fillon win the French presidential election. Preparing for those contingencies could help mitigate any negative effects on Georgia. In particular, the government should work to strengthen its relations with EU member governments, especially leading countries such as Germany and Italy. It should work with civil society representatives outside of Georgia to promote the benefits of Georgia's integration for both Georgia and the EU.
The necessity of such a forward-thinking approach is even clearer as the latest polls published by Ipsos SopraSteria for FRANCE 24 projects that Le Pen will have a clear lead in the first round of voting. She would then likely lose to either Macron or Fillon in the subsequent runoff, the poll predicted. That poll came out prior to the revelation that Fillon is being investigated for misuse of public funds. If he is forced to drop out, it will likely come down to Le Pen and Macron.
Much can change before the first round on April 23, and opinion polls are often deceptive. However, the Georgian government can't afford to be caught unprepared, whatever the outcome. It should work harder to strengthen its relations with key EU member governments. Moreover, the government should devote more effort to countering Russian propaganda within the country.