Georgian Institute of Politics (GIP) presents May edition of the ELS Diaries –  a monthly overview of the "Emerging Leaders School" (ELS) trainings. Due to the spread of the Covid-19 the trainings still continue in online format.
In addition to the training sessions, in May Space for Discussion events were held in Tbilisi and Rustavi. Space for Discussion is an additional opportunity for the "Emerging Leaders School" (ELS) participants to meet the experts from different fields as well as public and private sector representatives. The participants choose the discussion topic themselves and have an opportunity to get the answers to the questions of their interest from the invited professionals and decision-makers. 
Online discussions focused on the most urgent issue nowadays – Covid-19 pandemic and the crisis in the country.
[Read the overview of the meeting in Rustavi here!]
[Read the overview of the meeting in Tbilisi here!]
The training program covered 9 topics and 20 sessions in May. Here are the topics and trainers: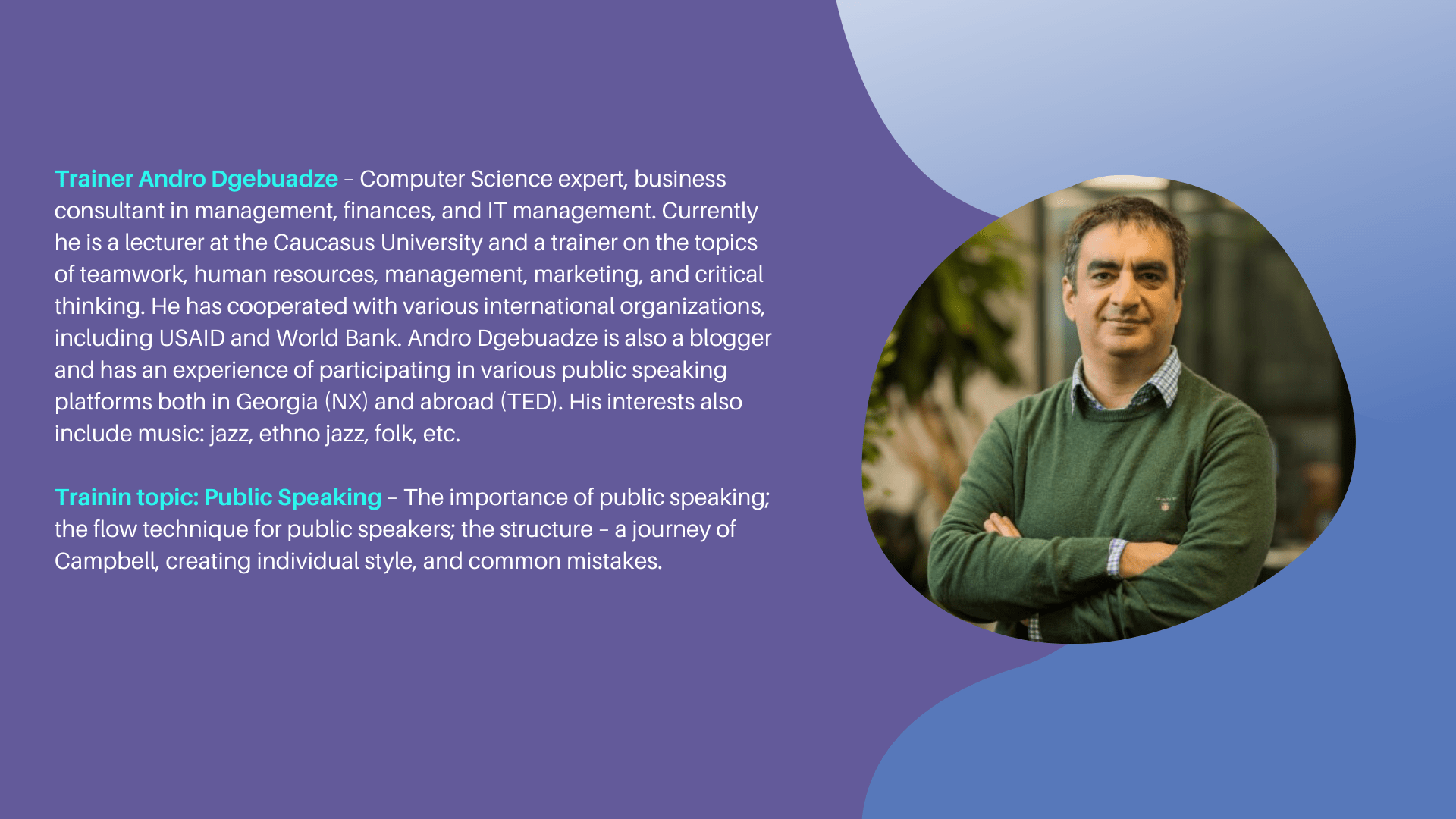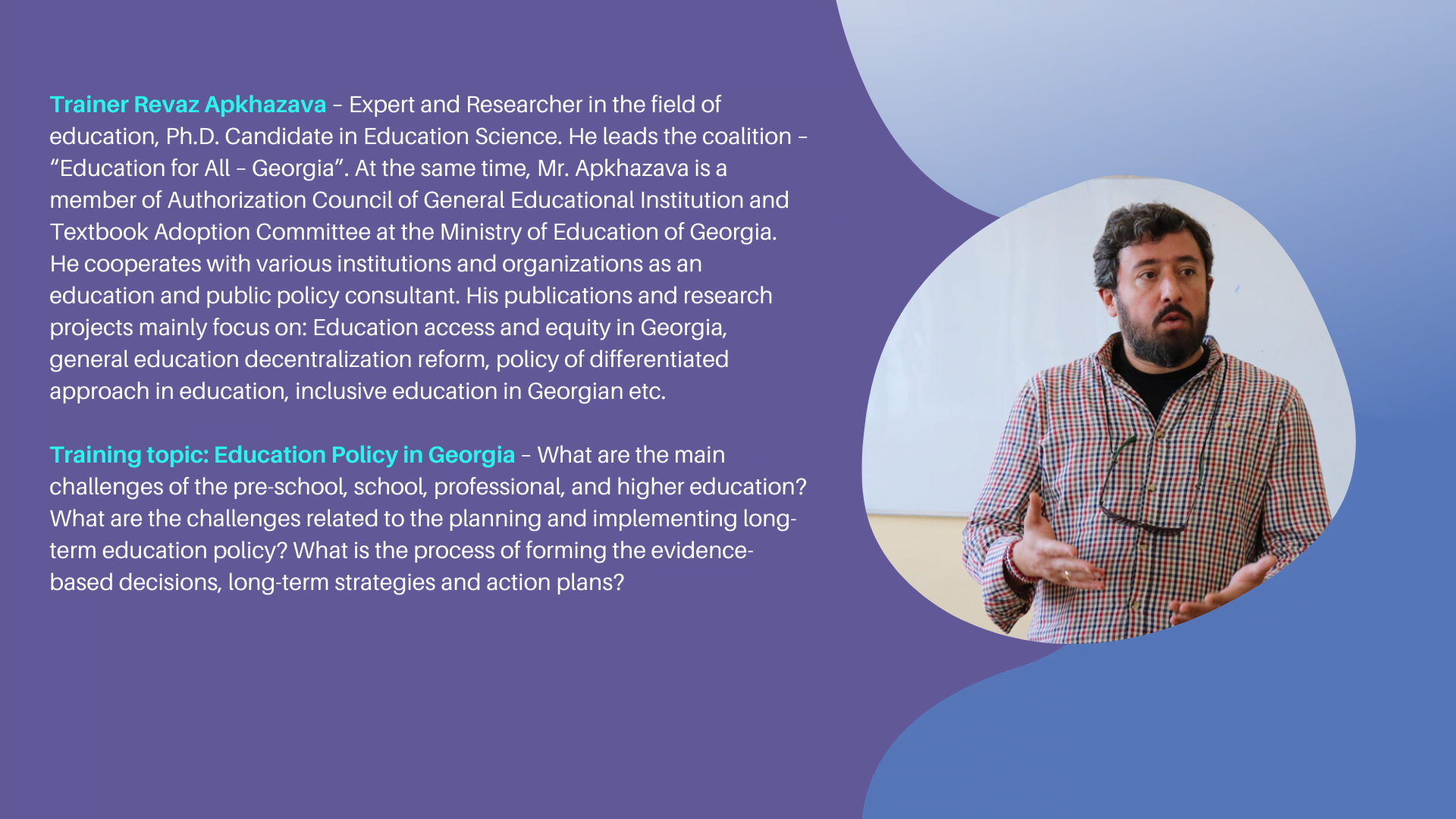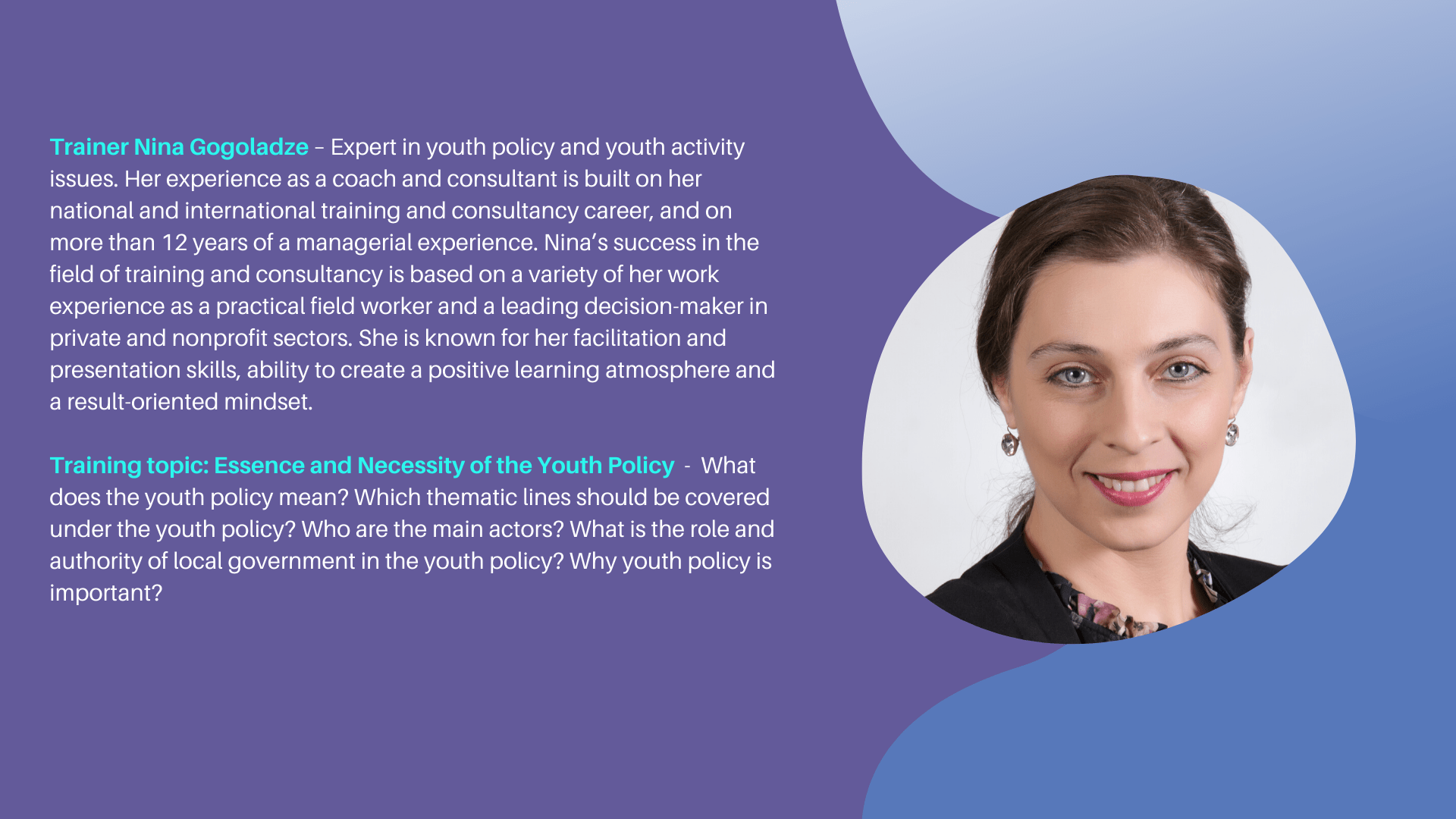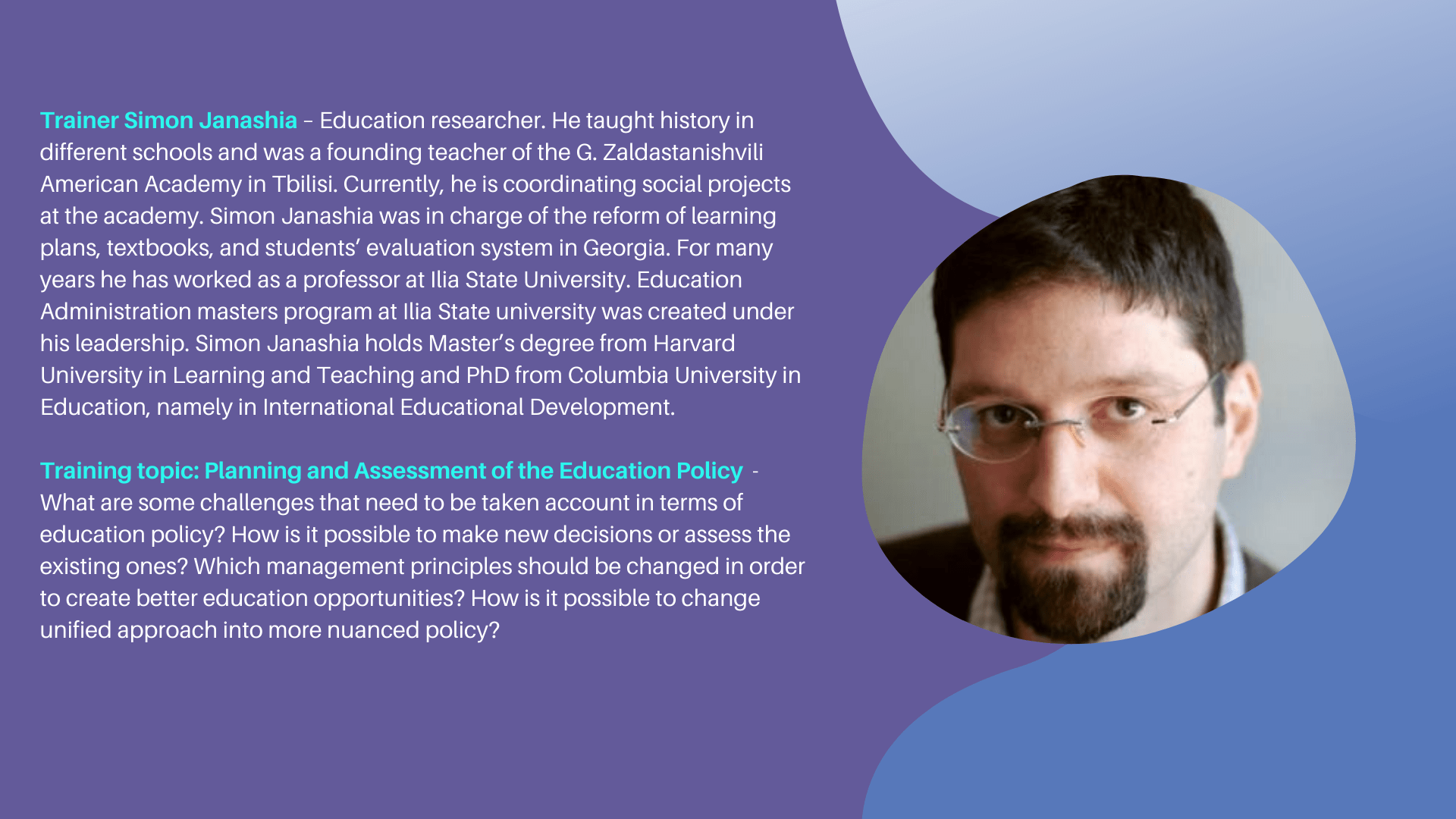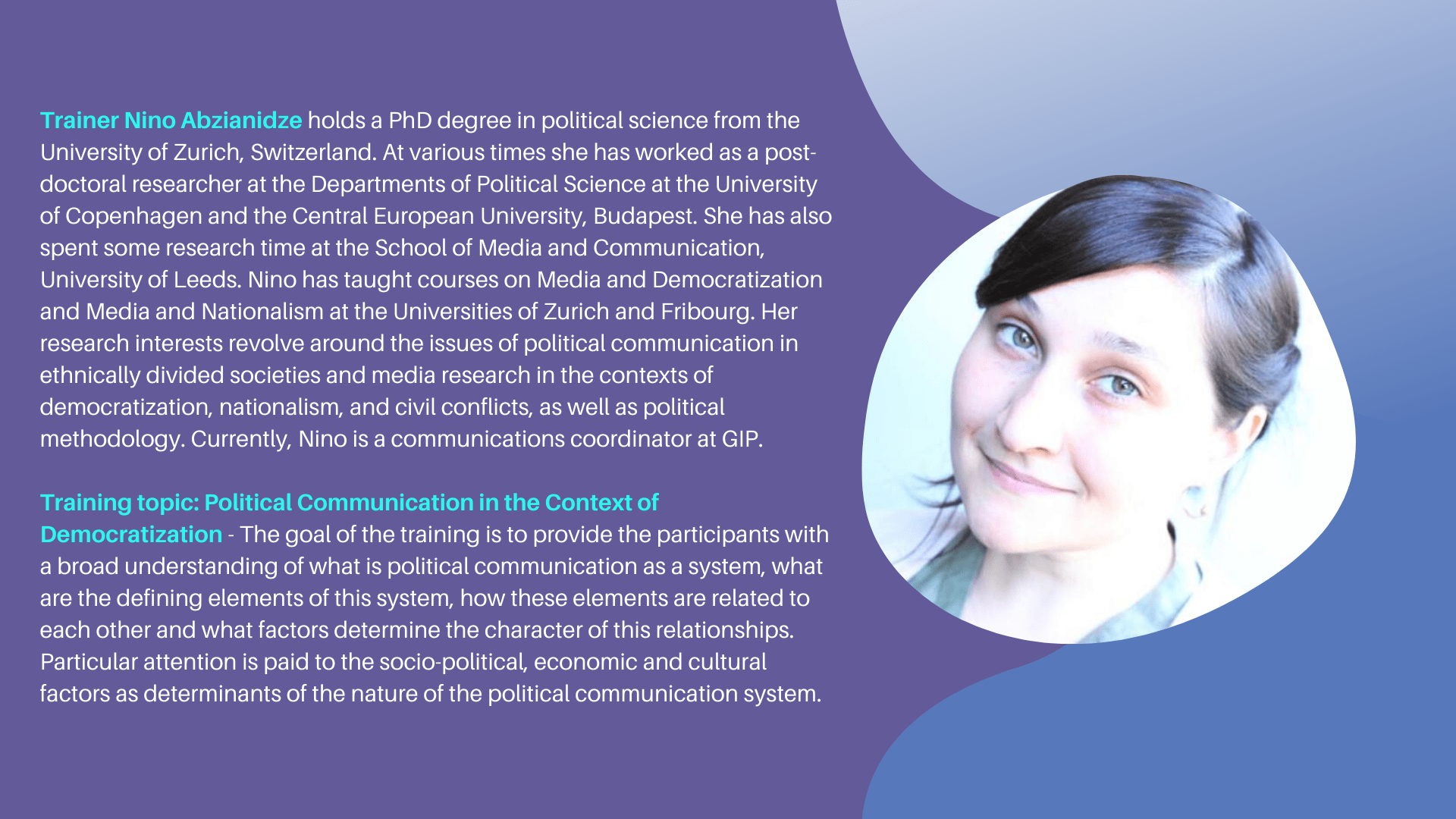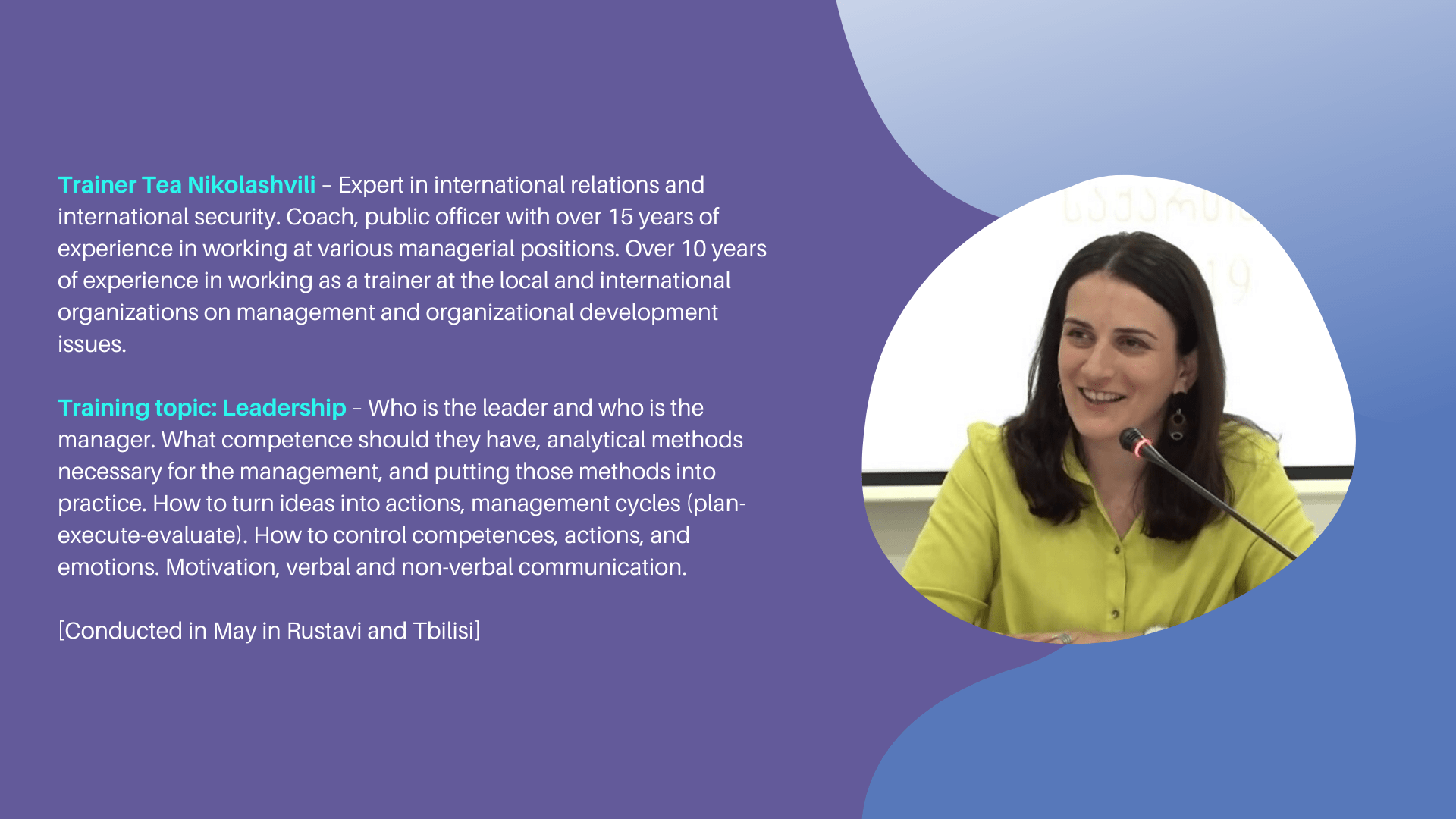 The trainings in June will also be conducted online and they will cover the following topics:
Advocacy – Liza Sopromadze

Religion and Tolerance – Levan Gigineishvili

Deep and Comprehensive Free Trade Agreement (DCFTA) – Natia Daghelashvili

Civil Society – Davit Aprasidze

Local Self-Government – Nino Loladze
Emerging Leaders School (ELS) is an initiative, which is being implemented within the framework of the project "Promoting Youth Transformational Leaders in Georgia" by Georgian Institute of Politics (GIP) with the financial support of USAID/Georgia and in partnership with CRRC Georgia. 
The project aims at raising youth awareness on political processes and democratization as well as developing their leadership skills and enhancing their participation and representation in public life.
The first phase of the ELS will be concluded in July.