How were MPs of Georgia's new parliament elected, who hold leadership positions and what is the general structure of our new Parliament?
To answer these questions and make the information easily accessible, Georgian Institute of Politics is presenting – New Parliament at a Glance.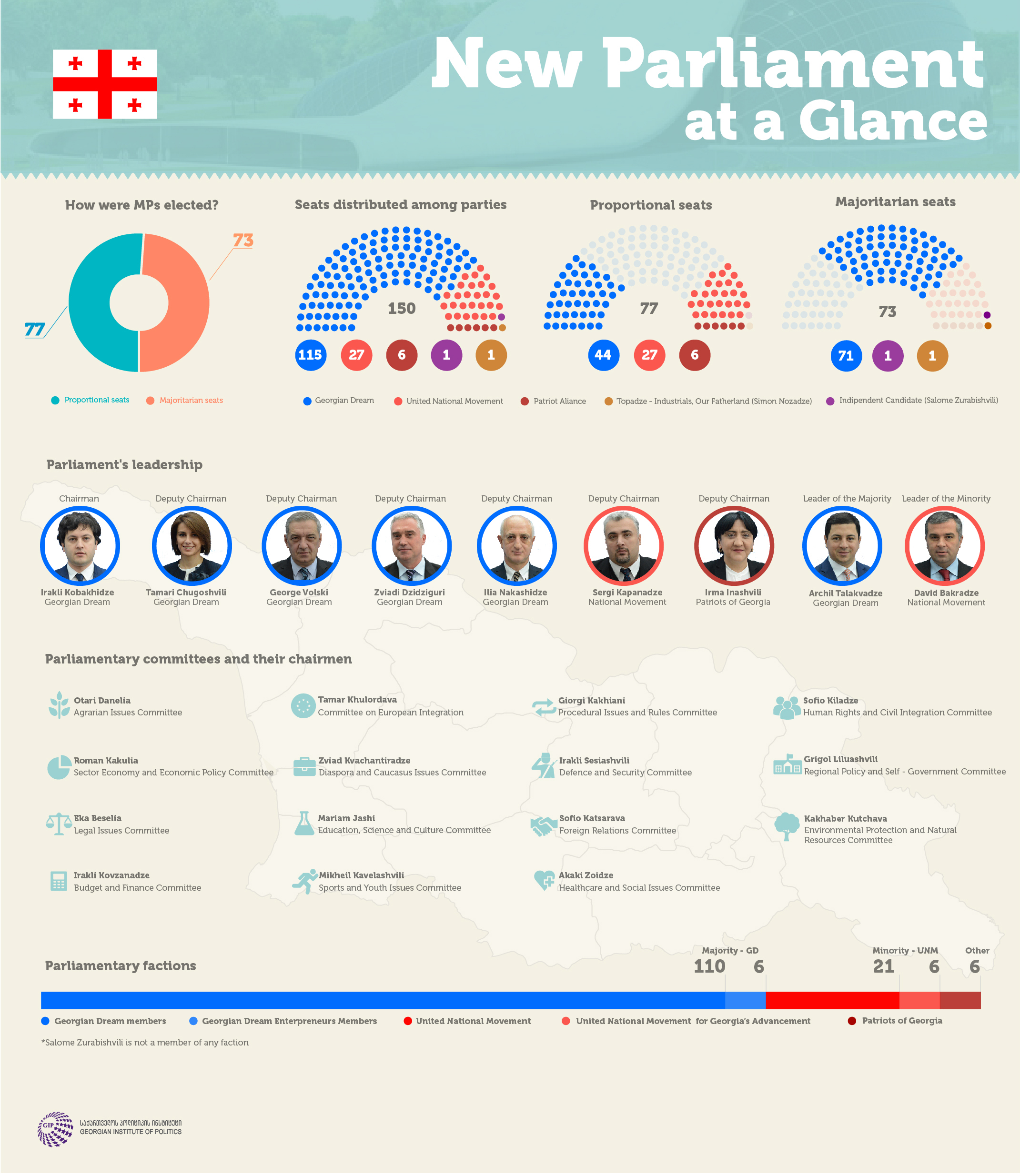 The Infographics is created for GIP's online portal – Expert Polls. Polls of experts and informed observers, initiated by GIP, will forecast the prospects of political parties in the upcoming elections, providing comments on the ratings given to each party.
Expert polls is made possible by the support of the National Endowment for Democracy (NED).