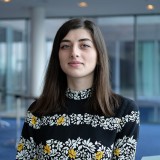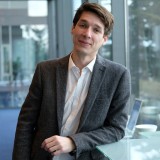 GIP Interns:
David Rypel
Mariam Apriashvili
Is the European Union going to allocate refugees to Georgia? After reading Sunday and Monday's news and related posts on social media, it may look that way. However, it's not true, even if that's the story Russian media is trying to tell.
The sensation's origins rest with a Sunday statement by Austrian Minister of Foreign Affairs Sebastian Kurz. "We need refugee centres outside the EU… The facilities could be placed in countries such as Egypt, Georgia, or somewhere in the Western Balkans," suggested Kurz in an interview with the German newspaper Bild.
Without knowing the broader context, that is an ambiguous statement indeed. What is meant by "refugee centres"? Let's first look what Kurz didn't say – but what Russian media did.
"Austrian FM Suggests Setting Up Refugee Centers in Georgia, Western Balkans" states the title of an article published on Russia's Sputnik News. Right after repeating Kurz statement, it moves smoothly and suggestively to explanation of the EU's refugee allocation mechanism.
One Russian official followed with a menacing statement, that Kurz's proposal is a threat to Russia's national security, because migrants equal international terrorism and so settling them in Georgia "contradicts Russia's national interests."
Additionally, Russian media sources spread disinformation that the EU is forcing Georgia to establish those "refugee centers" for people from the Middle East and North Africa in exchange for the recently granted visa-free regime for Georgian citizens traveling to the EU.
Wait a minute – how did we get there?
As a matter of fact, the refugee centers Kurz proposed and the EU resettlement policies (about which Sputnik is talking) are two completely different things. Kurz belongs to those European hardliners who oppose the latter plan. He even accused the EU of "acting like a human trafficker" by relocating refugees from Greece and other countries to Germany.
Kurz is known as a proponent of the so-called "Australian" approach to asylum policy. Migrants seeking asylum in Australia are held in detention camps on islands off the continent until a decision on their future is reached. That means the temporary detention of immigrants before they actually reach the border.
So, this seems to be exactly what Kurz is proposing: Indeed, it may take a long time to process all applications, but there is no suggestion of resettling people from the EU to Georgia. The Sunday statement is nothing new. Kurz has suggested this before, usually with Libya or Tunisia in mind. In his opinion, immigrants' applications should be processed before they cross the border – and then they ideally should be either accepted or returned to their countries of origin, but not kept in Georgia.
Furthermore, the opinion of one minister does not amount to EU policy. For instance, German Foreign Minister Sigmar Gabriel rejected Kurz's idea. And the "Australian model" raises serious concerns among human rights advocates as well.
When it comes to reactions from the Georgian side, it has been asserted that the topic hasn't been discussed before on any level, and was not raised during the official meeting with Kurz on February 3, 2017, either. From a diplomatic point of view, that was not Kurz's most tactful move. However, it could also indicate how serious he is about involving Georgia. Kurz is, in his ideas, more oriented towards North Africa, and Georgia has been mentioned only as an example. Besides, he underlined that the exact location is not so important at the moment.
Georgia's Minister for IDPs, Accommodation and Refugees Sozar Subari stated that "there are no plans to set up refugee camps in Georgia," adding that "we have 274,000 internally displaced persons inside the country, of which about two-thirds have not yet been given a dwelling, and therefore our country can't assume any obligations in this regard."
In general, Georgia is not a popular destination country for asylum seekers, but there has been a significant increase in the number of incoming refugees and asylum seekers in recent years. According to the Ministry of IDPs, Accommodation and Refugees, first time refugees appeared in Georgia in 1994 but until the beginning of 2000s their number never exceeded 100 in a single year.
Georgia experienced the first wave of inflows of refugees in 1995 from the Chechen Autonomous Republic, when around 9,000 people received the stratus of refugee (Prima Facie) and were settled on the territory of Pankisi Gorge. The second wave came in the period between 2012-2016, when the number of asylum seekers increased twenty-fold in comparison to those in 1990s, this time mostly from the Middle East and Ukraine.
Here are the official statistics:
| | | | | | | |
| --- | --- | --- | --- | --- | --- | --- |
| | 2011 | 2012 | 2013 | 2014 | 2015 | June, 2016 |
| Ukraine | 0 | 1 | 2 | 419 | 404 | 34 |
| Iraq | 0 | 443 | 480 | 1070 | 650 | 136 |
| Iran | 31 | 42 | 26 | 44 | 32 | 24 |
| Egypt | 0 | 22 | 79 | 41 | 31 | 32 |
| Total | 79 | 599 | 719 | 1792 | 1449 | 541 |
According to the latest statistics provided by the Ministry of IDPs from the Occupied Territories, Accommodation and Refugees of Georgia, by December 2016, 176 people have already received Refugee Status and 1099-Humanitarrian Status, while 238 represent "Prima Facie" ("group determination" of refugee status). Citizens of Iraq represent the majority of those having received Refugee (103 out of 176, followed by Russians – 21, and Iranians – 18) and Humanitarian Status (566 out of 1099, followed by Ukrainians – 430, and Syrians – 79).
The sudden increase in those numbers means putting a lot of added pressure on the administrative and social system. If handled inappropriately, it could exacerbate problems in Georgia's society, economy, and political stability.
However, that hypothetical influx is not going to happen. Kurz's suggestion is only a remark made by one Austrian minister in an interview for a German tabloid. The EU does not oblige Georgia in any way to take refugees or migrants. It is not even Austrian official policy.
Although the Association Agreement references "joint management of migration flows", joint is the key word here and there is no way can the EU unilaterally impose such measures on Georgia as building refugee centers. The EU cannot effectively do that even in relation to its member states, as recent experience in Central Europe has shown. Also, one can hardly imagine that the EU could use the recent visa liberalization as a leverage tool against Georgia.
In the end, this is a story about misinterpretation and selective linking of one issue to another, rather than about actual policy coming from the European Union.