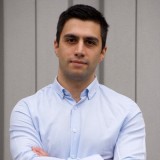 Shota Gelovani 
Master's student of Political Science,
Mannheim University
While Georgian observers fixate on their country's own political and economic problems, developments outside the country are shaping up to make a major impact, as well. Most notably, these include the European migration crisis and upcoming elections in France and Germany. These factors are closely linked; the recent influx of refugees and migrants has given rise to xenophobia and right-wing populist political movements across the continent. From France to Slovakia, public opinion is shifting in favor of anti-establishment movements that promote various forms of exclusive, even pugnacious, nationalism. In the process, it has given new impetus to Eurosceptic politicians and parties.
The migration crisis and its effects on Georgia's Euro-Atlantic aspirations have received little attention in Georgia, whether from citizens, the media, or the academic community. Mostly due to its geographic location, Georgia has taken in relatively few refugees from the Middle East and North Africa, thus hasn't faced head-on the same challenges that threaten political establishments in Western Europe.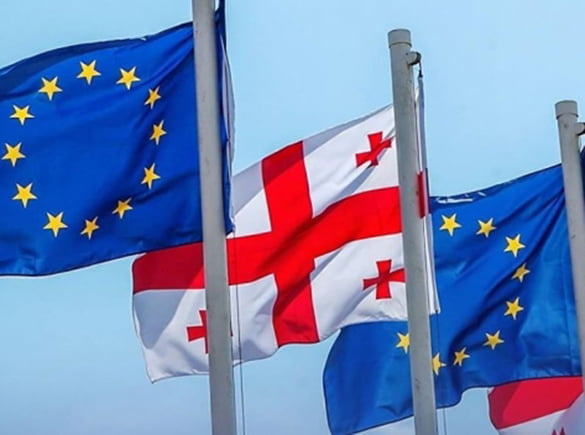 This has been positive for the country's aspirations for a visa-free regime with the European Union, with EU fears that Georgia could become a transit country for terrorists and organized criminals having faded. This is demonstrated by recent progress on visa liberalization, with the European Parliament voting in early February to establish a visa-free regime. The Georgian government has cooperated diligently with the EU on immigration issues and has even elaborated a common policy for combating illegal immigration, more positive signs for the country's Euro-Atlantic integration.
However, Europe's ongoing crisis has negative, if indirect, implications for Georgia. As demonstrated by recent polls (in The Netherlands, France, and Germany) and the conspicuous gathering of right-wing populist parties in Koblenz, Germany, discontent over the fast pace of migration and the responses of Western governments are causing major shifts in public opinion: growing numbers of voters want less freedom of movement and less integration with countries currently outside the EU, including Eastern partners.
As right-wing populist movements and parties tend to be Eurosceptic and thus oppose both immigration and further EU enlargement, Georgia should be concerned. A right-wing populist takeover of executive government in France or Germany could take EU enlargement off the table entirely.
The rise of right-wing populism is spilling over into another area, as well: a growing number of European politicians don't view Russian President Vladimir Putin as a nuisance to be countered, but a potential partner to be placated. Statements made by Francois Fillon, the Republican Party candidate in the upcoming French presidential election, are a manifestation of this trend:
"We just need to accept that Ukraine and Georgia do not have vocation to enter EU and NATO. The USA doesn't need aggressive states at its borders [either]…  I think we've made a lot of mistakes and what I can see is that Russia is drifting away. Can we bring Russia back to more reasonable positions? I don't know. But we should surely try to do it."
Fillon's most formidable opponent is Marine Le Pen from the Front National—an overt Putin sympathizer and committed Eurosceptic. Thus France's 2017 presidential elections could be a choice between bad and worse for Georgia, assuming the likely scenario that Fillon and Le Pen both advance to the second round. The best hope for France to stay committed to EU integration, and thus amenable to Georgia's aspirations, lies in the third contender, Emmanuel Macron, a pro-market independent who has gained support mostly at Fillon's expense over the past two months. Macron's bid is a beacon of hope for Georgia, considering his pro-EU stance and clear contrast with the pro-Russian attitudes of the other two candidates.
The German landscape looks better, as the current ruling coalition is likely to stay in power, with both parties—the Christian Democrats and the Social Democrats—scoring well above 50 percent in recent opinion polls. However, due to narrowing of the gap between Angela Merkel's CDU/CSU and the SDP, we could see a new chancellor, with Social Democrat Martin Schulz becoming head of the German government. Schulz is known for expressing support for Georgia's territorial integrity while serving as head of the European Parliament.
That said, the odds are still in Merkel's favor, meaning that Georgia can be reasonably optimistic about developments in Germany in 2017. The unprecedented increase in support for the right-wing populist Alternative for Germany shouldn't be feared, either—they are very unlikely to enter the ruling coalition. Nevertheless, the possible entry into the Bundestag of right-wing nationalists is an outcome of the migration crisis and a reflection of the rising tide of populism.
Advancing further on the integration path should remain a priority task for policymakers. Georgia already received the green light on visa liberalization, which is expected to enter into force in March. That is only one step toward integration, however, and the overall process shouldn't be allowed to be slowed down, especially during the term of the current European Parliament and European Commission president (Jean-Claude Juncker), which both last until 2019.
Despite delays and uncertainty, the Georgian public still overwhelmingly favors EU and NATO membership. In a recent poll conducted in November 2016 by the National Democratic Institute (NDI), 72 percent of respondents expressed support for the government's stated goal of joining the EU, and 61 percent supported joining NATO. However, the situation is not as good as it may appear on the surface. Support for NATO has declined noticeably since November 2015. Even more noticeable, members of Georgia's ethnic minority groups are significantly less likely to support NATO and EU accession.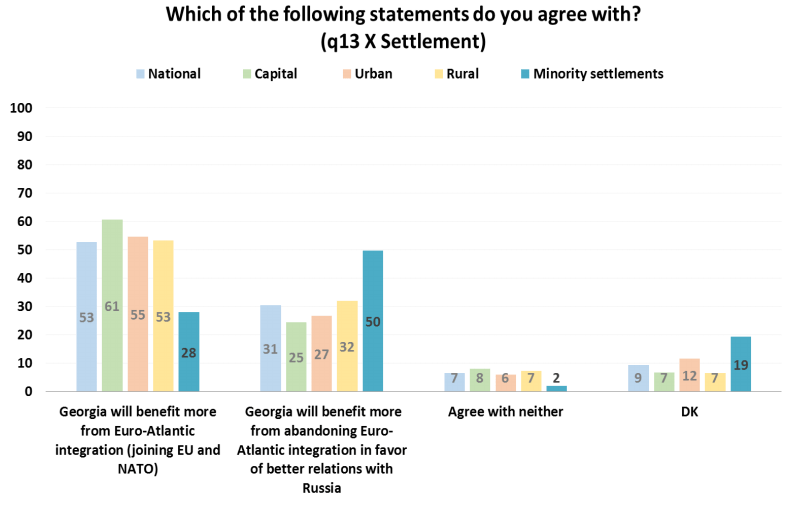 NDI polls from 2015 and 2016 show a worrisome situation in minority-populated areas, where many residents favor abandoning Euro-Atlantic integration in favor of better relations with Russia. This is another obstacle that must be tackled, and through domestic political will.
The Georgian government should more actively engage the public in Euro-Atlantic integration processes, in particular by conducting informational campaigns targeting rural and minority-populated audiences in particular. Most importantly, the government must develop and articulate an actual roadmap to guide the country along its European path, a path that could conceivably become much rockier during the coming years.
Given the rise of right-wing nationalism and Euroscepticism, Georgia's government needs to work harder to intensify cooperation with its partners in the EU, even pushing to open membership talks in the midst of Europe's present turmoil. With Western European voters growing increasingly skeptical of both immigration and EU enlargement, Georgia must cultivate as many relationships and alliances as possible, as well as lock in the significant gains it has already achieved.