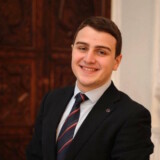 Ioseb 'Joseph' Jorjoliani
Ioseb 'Joseph' Jorjoliani
GIP Young Experts Network
Global community witnessed a historic event on June 23rd as the United Kingdom held a referendum on whether to leave or remain in the European Union. As the results indicate a slight majority (51.8%) of UK populace chose to leave the EU.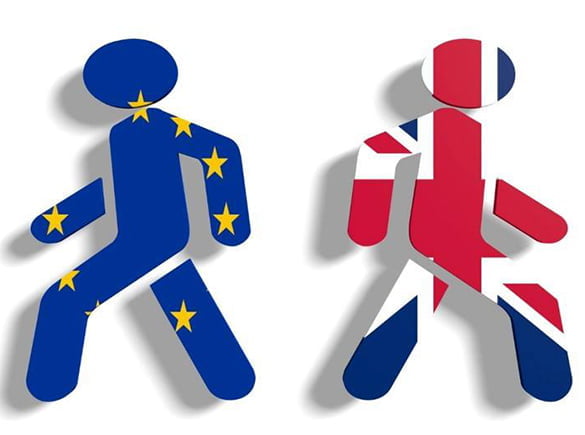 This referendum will have a big influence not only on UK or EU but on the global community.
UK already faces downfall in its market as Pound has reached its lowest point since 1985. British PM David Cameron announced his resignation as he is no longer capable of leading the UK with its negotiations and exit talks with the EU.
Scottish First Minister Nicola Sturgeon announced after referendum that the issue of second Scottish independence referendum will be on the table as majority of Scots (62%) voted to remain in the EU.
Northern Irish Deputy First Martin McGuinness Minister also stressed the issue of Irish unity referendum as Northern Ireland also voted in favor of staying in the Union with 55% majority.
Another British territory Gibraltar, that voted 96% to remain, might be co-governed by Spain as Gibraltar's economy is highly depended on Spanish businesses.
Now, more and more debates will arise internally on how UK will proceed, as Richard Haas, President of Council on Foreign Affairs told Politico, UK will no longer exist in five years as Scotland will leave the Kingdom and join the EU and Northern Ireland will partially or fully join Republic of Ireland.  This is an issue that many can speculate on but one thing is certain Brexit has created more questions than answers.
Consequences for EU
Most leaders of EU member states expressed their deep regrets on the decision of British people, however respected it. The president of European Commission Jean Claude Juncker asked David Cameron to invoke article 50 that enables UK to start leaving procedures which will take about two years and transfer of over 80,000 treaties to British national parliament according to the most recent Lisbon Treaty.
What the EU might face now is a referendum on leaving the Union in other member states, for example France's Marie Le Pen already demanded "Frexit" referendum followed by Geert Wilders, the head of the Dutch PVV party, who said that the citizens of his country "would like to be in charge again of their own budget, their national borders and their immigration policy".
However, no high official of any EU member state has touched upon national referendums. Even one of the most eurosceptic leader, Polish President Andrzej Duda said, "Everything possible must be done to prevent other countries leaving." The disintegration of the EU is unlikely to happen but again it depends on how UK proceeds after leaving the Union.
Consequences for Georgia
For Eastern European Partnership (EEP) States the Brexit is not a good sign. United Kingdom has always been a leader in advocating for Post-soviet states' integration into the European Union and in criticizing Russia's actions in aforementioned states.
Moreover, United Kingdom openly supported Georgia's bid to become the member of NATO. The NATO membership is unlikely to be granted to Georgia but the fact that PM Cameron resigns and new Prime minister (most likely Boris Johnson) will hold the office, leaves the issue of British support to Former Soviet states under huge question mark. It is certain that with Brexit, Georgia with Moldova and Ukraine lost supporting voice in Brussels.
As for Georgian side, Prime Minister Kvirikashvili also responded to Brexit, " This is a democratic decision[Brexit], which has to be respected, but personally I join those leaders across our continent, who expressed regret at such development."
In his open letter Kvirikashvili also stressed the issue of Georgia's European aspirations and once again verified that for Georgia the European Union stays the most important and the strongest political and economic union in the world.
Georgia is unlikely to change its European political vector but the foreign policy of the EU might be weakened as with the UK, EU lost permanent member of UN Security Council, G7 and G20.
Moreover, two biggest powers of EU, France and Germany have not been as strong as UK on promoting Georgia's european integration and criticizing Putin for his actions, thus EU's policy towards Russia is likely to be softened and the sanctions on Russia will have less support in Brussels.
Another question that most Georgians will ask is the future of Association Agreement with the EU. Now, UK has signed the agreement with Georgia but it was through European Union framework and as Lisbon treaty states all the deals [through the EU framework] will cease to exist after a state decides to leave the Union. Now, Georgia will need to develop its bilateral economic partnerships outside the Association Agreement and sign bilateral treaties with UK as the Association Agreement will lose its power in terms of Georgia-UK relations.
Consequences on EU Enlargement Policy
European Union's enlargement plans currently comprise Balkan states and Turkey. Three countries out of seven, that expressed their wish to become EU member states, currently hold accession talks with the EU. Serbia and Montenegro expect to fulfill all charters of acquis communautaire by 2020. The heads of both states also responded with regret to Brexit. Moreover, Prime Minister Vucic of Serbia said: "I am sure that citizens of Serbia would vote similar to the British, but we [Serbia]will remain on the path of the EU." This means that there is still a pro-Russian sentiment among Serbs future of European Serbia might be uncertain after EU lost its valuable member.  Another candidate country, Turkey lost the most reliable partner and in the EU. UK has been promoting Turkish membership for decades as opposed to other EU member states.
Conclusion
After Brexit the issue of EU enlargement is likely to go back in the queue as the European Union faces other challenges such as negotiations with UK on future cooperation, where EU must be careful to ensure the unity of the Union because if UK gets a beneficial deal, other EU states might emulate British decision. EU also needs to find a solution to this controversial topic of migration, that triggers double feelings among member states about the EU's future. As the Union will be working on these issue, candidate states as well as EEP states will likely face Russian sentiments that should not be neglected by the elites of aforementioned states.